TBR Tuesday: Don't Check Out This Book by Kate Klise and illustrated by M. Sarah Klise

Don't Check Out This Book by Kate Klise and illustrated by M. Sarah Klise is a fun and lively book that allows the reader to be a sleuth. There isn't a single page of traditional type, but it's not a typical graphic novel, either—rather, the book is made up of emails, letters, newspapers, and memos.
As readers, we get to piece together the story from these various items, including clues in the newspaper ads. In this way, the reader enters the story as an active participant.
This fun and novel design makes the story fly by—it is an easy book to read in one sitting. Bookish children will love the librarian as a town hero, and reluctant readers won't be able to resist this unusual formatting.
On a personal note, I loved how the librarian encourages the boys to learn to sew. My brother taught me to sew, so I'm always a fan of boys sewing in books. It's a small act of gender role rebellion, but one that normalizes all the kids who refuse to force themselves into little labeled boxes.
5 Enthusiastic Stars! This book is going on my shelf next to Cub by Cynthia L. Copeland, a graphic novel about an aspiring reporter. Both are available from Algonquin Young readers. I'd love to see the two authors in conversation someday!

Goodreads description:
Consider the facts:
Appleton Elementary School has a new librarian named Rita B. Danjerous. (Say it fast.)
Principal Noah Memree barely remembers hiring her.
Ten-year-old Reid Durr is staying up way too late reading a book from Ms. Danjerous's controversial "green dot" collection.
The new school board president has mandated a student dress code that includes white gloves and bow ties available only at her shop.

Sound strange? Fret not. Appleton's fifth-grade sleuths are following the money, embracing the punny, and determined to the get to the funniest, most rotten core of their town's juiciest scandal. Don't miss this seedy saga from the creators of the award-winning Three-Ring Rascals and 43 Old Cemetery Road series!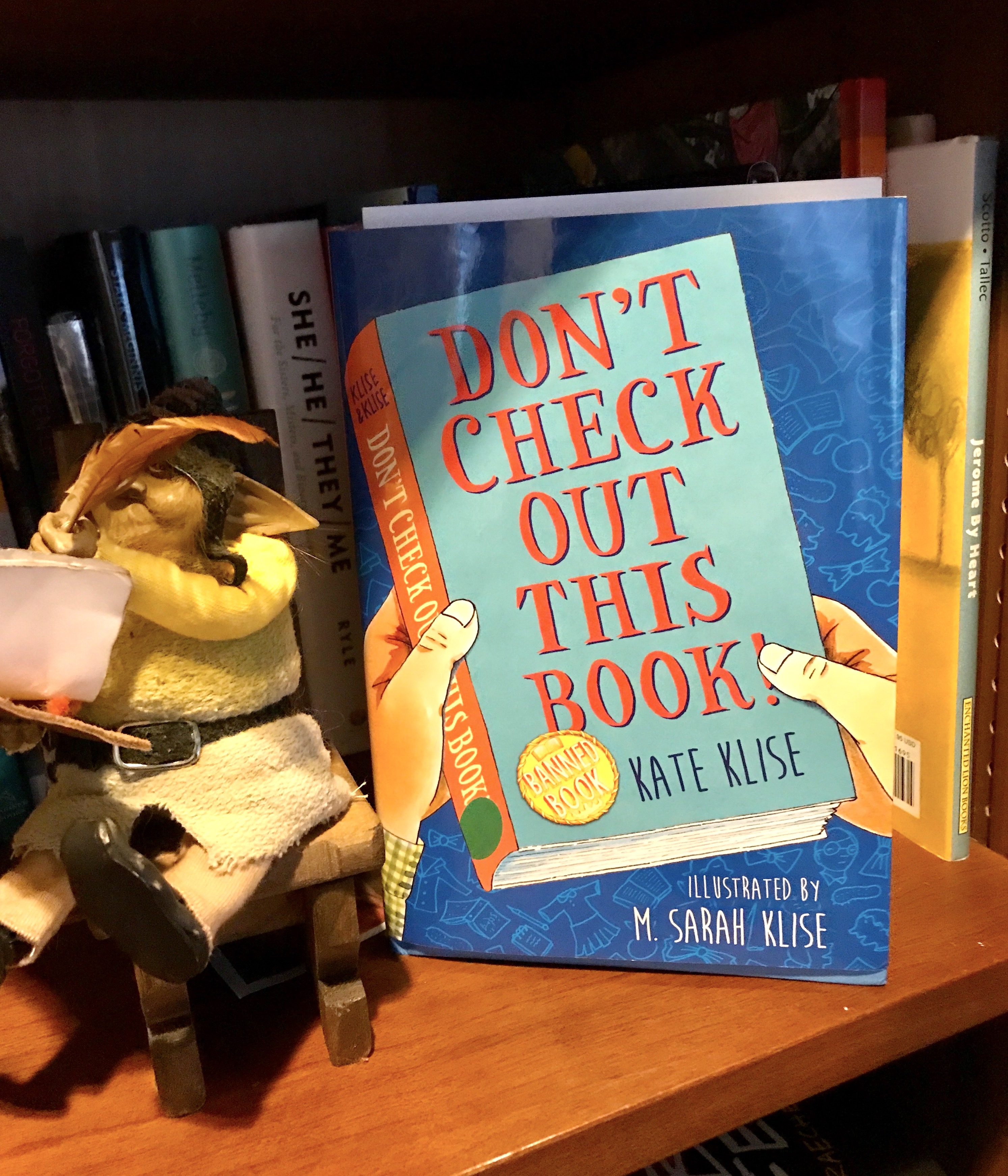 Thanks to Algonquin Young Readers for a free copy in exchange for an honest review.