TBR Tuesdays: Interview with Lisa Romeo, Author of STARTING WITH GOODBYE

Today's suggestion to add to your To Be Read list is Starting with Goodbye: A Daughter's Memoir of Love after Loss by Lisa Romeo (University of Nevada Press, May 2018).
About STARTING WITH GOODBYE:
Starting with Goodbye: A Daughter's Memoir of Love after Loss is a gentle, beautifuly wraught exploration of the father-daughter relationship, but from a unique perspective--it is only after her father's death that Romeo finds a path to connection. Like many of us, her mother was her primary parent. In her own words, Romeo often ignored her father when he was alive. Yet after he died, she was struck by a yearning to understand this man and his relationship to and with her.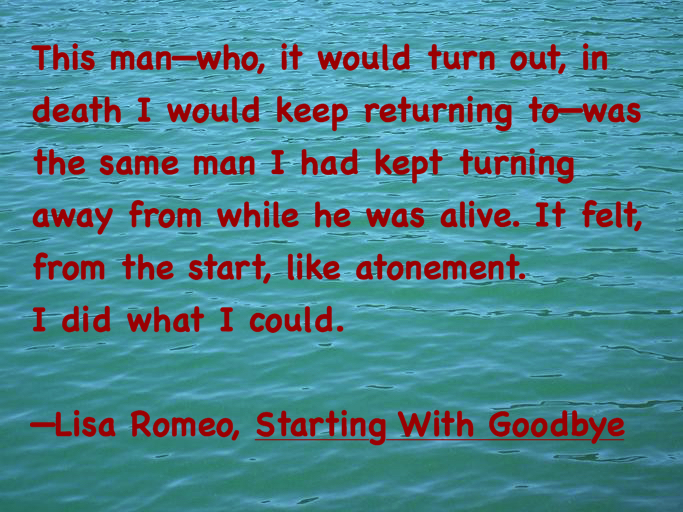 As someone with my own problematic and distant relationship with my own father, I was both hesitant and curious to read this book. We are privy to Romeo's intimate thoughts and questions and she walks us through the events of her father's death and public rituals of grief: obituary, eulogy, funeral home, casket photos, cremation, social secuirty office. But the heart of the story is revealed when she begins having conversations with her father. It starts as chit-chat. Idle conversations. And it is in these moments that she starts to notice/remember the little things: his ring, the scent of listerine, the way he moved through a room, the songs he listened to. Romeo's memoir is a love song to her father and to herself as well as she explores blame, guilt, forgiveness, and atonement. It's an intimate journey of yearning, but ulitmately--for me, anyway--one of hope.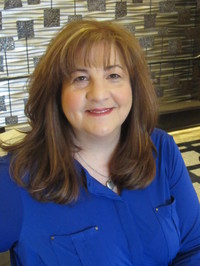 INTERVIEW WITH LISA ROMEO:
Lisa and I met a few years ago, when I attended her break out session at HippoCamp 16, my very first writer's conference. We stood next to each other as we waited to pitch agents/editors for our first memoirs, and our books wound up debuting within a month of each other. I asked Lisa a few questions about what it's been like for her as a debut memoirist.
Have you had many personal emails or comments from others about how your book affected them personally, and if so, care to share anything about it?
At in-person events, people talk to me about their own experiences with grief when they lost a parent, or about their relationships with complicated fathers; often they want to discuss trying to write about one or both of those things. Grief, and father-daughter dynamics, are both such personal subjects, and yet also so universal, and the combination seems to invite people to open up and tell me their stories too. That's such a gratifying aspect of sharing the book with readers! Even after the Q/A, I'll hang around and talk to anyone who's interested.
I set up an email form on my website, not expecting to hear from many people, but notes from readers keep arriving, and it's such a revelation to see what parts of the book resonate. It's so flattering and such a thrill to think my book is having a positive impact on strangers.
What is one thing you have learned that you wish you knew before publishing, if anything?
Oh, so much! One revelation is that the rejections continue—in the form of hearing "no thank you," and the "submitting" goes on—approaching bookstore owners and library event managers, applying to be part of festivals, submitting proposals to speak at conferences, etc. Having a traditionally published book does not provide carte blanche for author appearances; you still have to ask and you still sometimes hear no. Fortunately, the Yes's balance things out.
Did you have any family fall out or wonderful family connections since the book came into being?
My siblings have been mum about anything (and I'm sure there are a few things) they may not like in the book, generously so. I've heard grapevine rumbling that a few distant relations and friends aren't thrilled with one-line mentions of themselves or their now-deceased parents, though most names and details are changed. I think that's normal for a memoir that includes family history and in which the author doesn't flinch from sometimes difficult truths.
I've also had really warm emails and notes from college friends, former co-workers, my husband's business colleagues, old neighbors, and long-lost friends from the horse show circuit. Each time, I'm surprised and so grateful, especially those who mention a fond memory of my father.
LISA ROMEO'S nonfiction is listed in Best American Essays 2016,and has been published in the New York Times, O The Oprah Magazine, Longreads, Under the Gum Tree, Brevity,Hippocampus, and many other places.Lisa teaches with Bay Path University's MFA program, and works as a freelance editor and writing coach. A former equestrian journalist and public relations specialist, she completed an MFA at Stonecoast/University of Southern Maine. Lisa lives in northern New Jersey with her husband and sons.
Keep up with Lisa Romeo on her Blog and Website, and follow her on social media:
Twitter Facebook Goodreads Instagram Linked In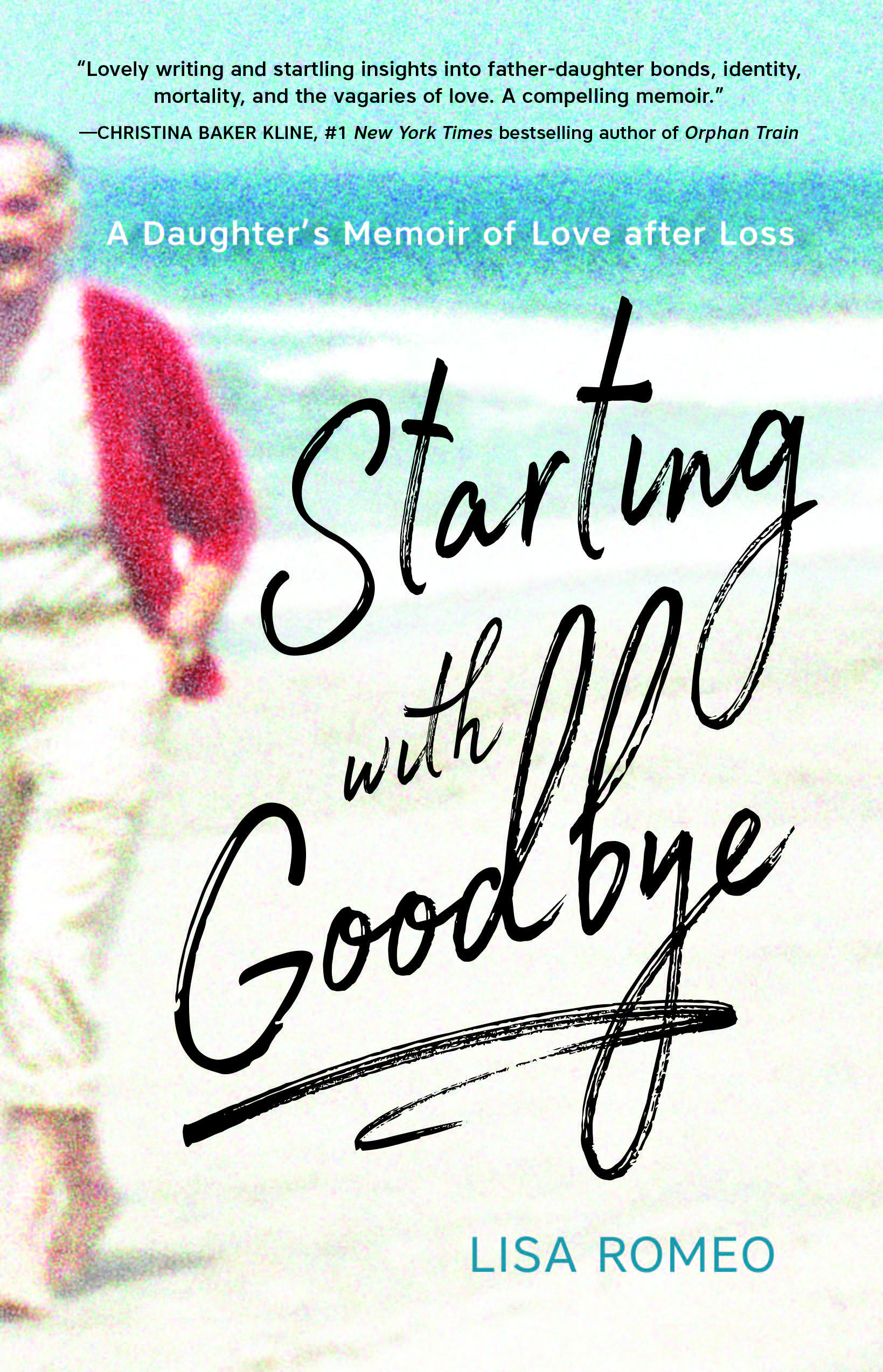 Purchase Link: Starting with Goodbye: A Daughter's Memoir of Love after Loss