Review and Giveaway for BY THE FORCES OF GRAVITY by Rebecca Fish Ewan

It's To Be Read Tuesday, when I recommend a book to add to your TBR pile!
Rebecca Fish Ewan and Books by Hippocampus has given us a memoir like no other. Written in free verse accompanied by hand drawn illustrations, it offers us a different conception of memoir itself. I'm pleased to offer up a signed copy of By The Forces of Gravity to one lucky reader—details at the bottom of the page.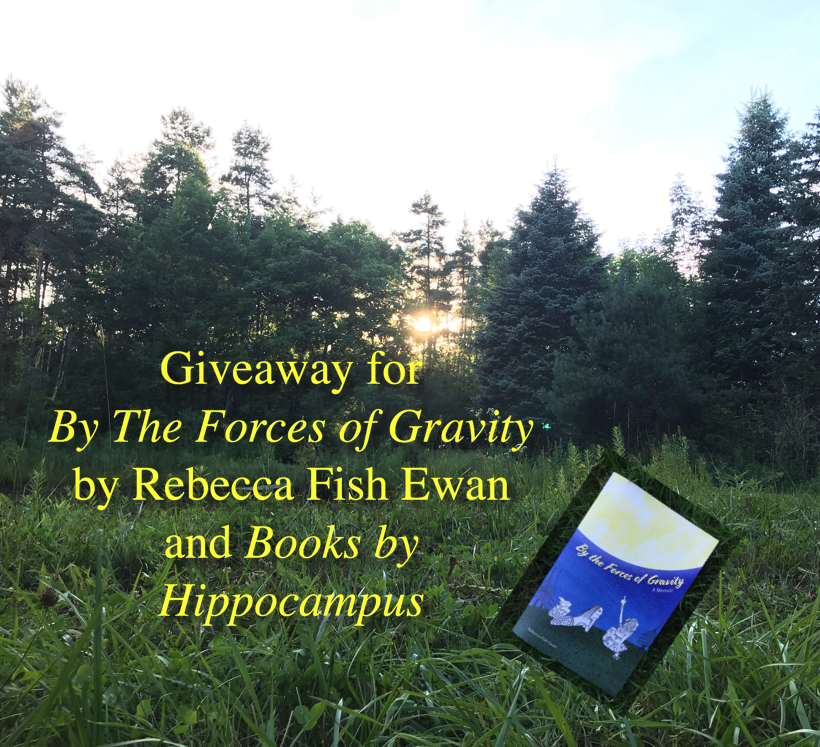 I entered the story as a neglected twelve-year-old girl, trying to find her way in a world that she didn't feel too young for.

I entered this story as a forty-four-year-old mother, wanting to rescue this girl and feed her something with sustenance.

And I entered this story as a teenager consumed with that achingly vibrant love for a friend.
Young Becky Starfish is a neglected twelve-year-old, left to fend for herself in 1970s Berkeley. Her parents are off doing their own thing, and so our narrator goes off into the world in the company of her best friend to find their own way. Yet their friendship isn't simple, and Ewan beautifully captures that feeling of conflicted love and desperation.
Rebecca Fish Ewan's illustrated prose conveys an intimate look into life in Berkley in the 1970s. Written in free verse, it resonates with the pure and all-consuming love of friendship, revealing the complex truth of a girl abandoned by parents and society.
The accompanying drawings deepen the emotional resonance of the book—adding a layer of vulnerability.It feels as if we are paging through someone's diary. The sketches make me feel…protective. Affectionate. Intimate. They allow us another way to access the thoughts and feelings of a narrator.
Not only does the book allow us to know the narrator, it paints a vivid description of Berkley during the 1970s. I felt as if I got to know the city as well as the narrator. This tense yet tender story of overcoming impossible odds seems destined for the silver screen.
One lucky reader (US Only) will win a signed copy of By The Forces of Gravity!
To enter:
RETWEET this tweet or SHARE this post on Facebook—it's that simple! Winner will be chosen November 5, 2018 at Midnight, EST. US Only, 18+ to enter.