TBR Tuesday: SPARK by Sarah Beth Durst

Happy release day to SPARK, a middlge grade fantasy by Sarah Beth Durst! I know what you are thinking--I selected this book because my name is Lara Beth and her name is Sarah Beth. The truth is that I was totally sucked in by the amazing cover. Once I picked it up, I was capitvated by her world and her wonderful main character, Mina.
From GoodReads:
When a shy girl and her dragon-like companion discover their country's idyllic weather comes at a steep—and secret—cost, they recruit fellow students to defy authority and attempt to spread the truth.

Storm beasts and their guardians create perfect weather every day, and Mina longs for a storm beast of her own. But when the gentle girl bonds with a lightning beast—a creature of fire and chaos—everyone's certain it's a mistake. Everyone but Mina and the beast himself, Pixit. Quickly enrolled in lightning school, Mina struggles to master a guardian's skills, and she discovers that her country's weather comes at a devastating cost—a cost powerful people wish to hide. Mina's never been the type to speak out, but someone has to tell the truth, and, with Pixit's help, she resolves to find a way to be heard.



SPARK is a darling adventure that shouldn't be too scary for younger middle grade readers. It's filled with beautiful descriptions and has one of the most fully developed worlds I've read.

"The wind beasts were silver dragons with white feathery wings and brilliant, sparkling antlers like deer."

At its heart, it's the story of a quiet girl who learns that she is enough just as she is. It's also a middle child story—since Mina has an older brother and younger twin siblings, Mina gets overlooked a lot. They don't hear her cry for help, or when her egg hatches. But it's also a "born this way" story about acceptance, self-doubt, and discovering you are exactly who you were meant to be.

Spark is a book for quiet kids who have trouble finding their words, but it's not about learning to be loud. In the words of Pixit, Mina's storm beast, "Different isn't wrong."

There are many funny moments, but quiet-funny:

"Yes, it was chance alone that shaped our future," Professor Dano said. "Chance and absent-mindedness. And a certain disregard for cleanliness."
This was a satisfying read that I think a lot of children will enjoy. The only truly serious problem with this book is that it makes me want a storm beast so very badly I can't bear it!
Get your copy at your favorite local bookstore or online at Amazon, Barnes & Noble, or IndieBound. You can also recommend it to your local library.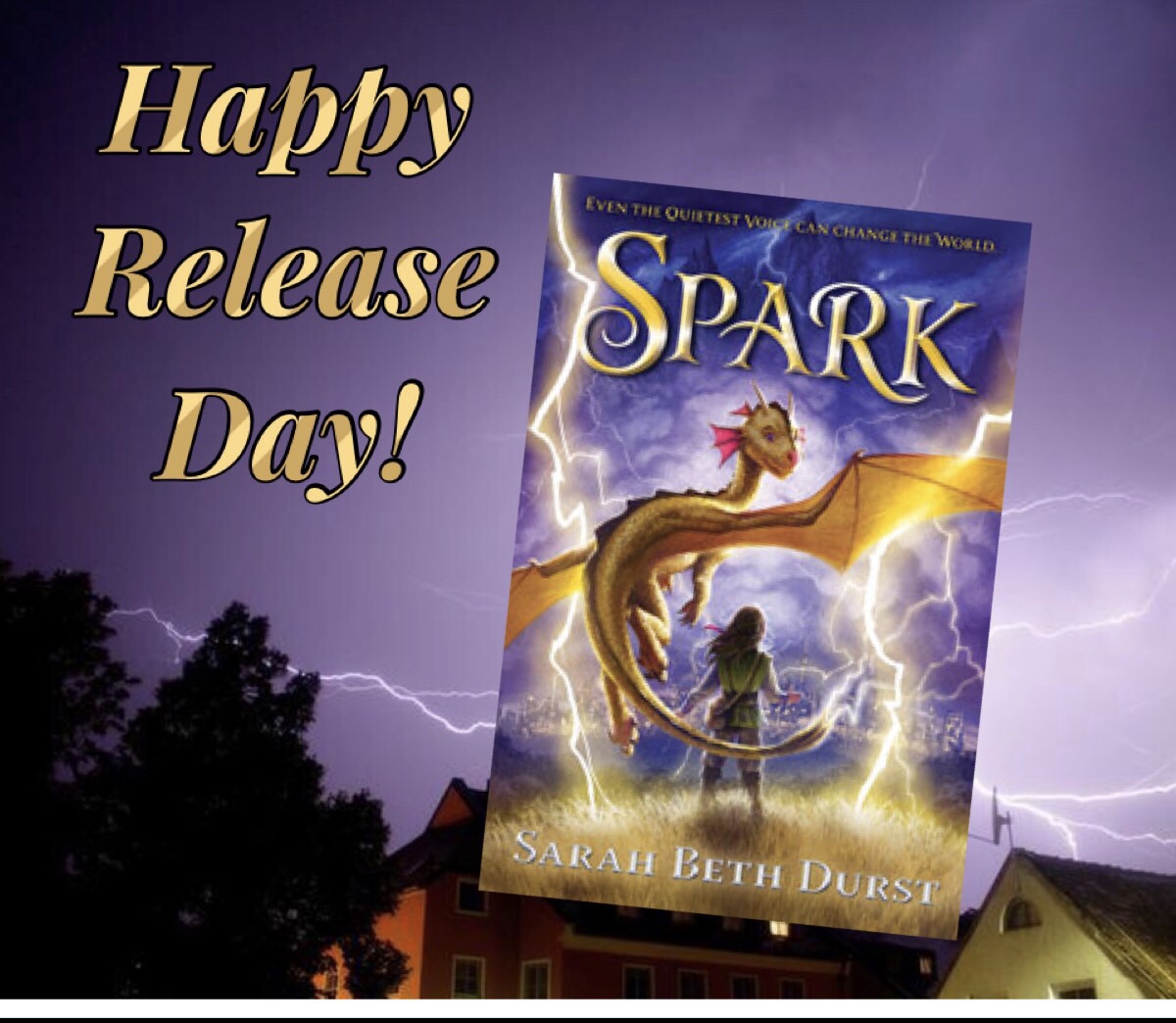 Thanks Net Galley for a free copy in exchange for an honest review.