TBR Tuesday Review: There's Some Place Like Home: Lessons From a Decade Abroad by Dina Honour

Today's recommendation for your To Be Read pile is:
The Ups & Downs of an Expat Life.
From Amazon:
There's nothing quite like stepping foot in a new country and declaring yourself home.


There's Some Place Like Home is a front row seat to the sometimes crazy, sometimes lonely, but never boring life of an expat.
If you've ever lived abroad, Honour's heartfelt and humorous observations and stories will be instantly recognizable. And if you've ever wondered what it's like to pack up and move across oceans or time zones, these stories, spanning a decade of life abroad, are a revealing window into a life lived outside the familiar.
I first met Dina Honour at HippoCamp 2017. I was appearing on the Debut Author Panel, and leading my first break out session. She was there as the winner of Hippocampus Magazine's Remember in November contest.
A lot of HippoCamp 17 lives in my head in a cacophonous happy jumble, except for a few sharp, searing moments. When Dina Honour read her award winning essay, 1001 Nights, all the chaos in my brain fell away and I was swept to a place of wonder for the elegance and beauty of one perfect sentence after another, after another. Her writing was a testimony to the kind of writer I want to become.
And she said hi to me. She was this amazingly kind and funny person who seemed to bring everyone into her circle. And then she got on a plane and went back to Denmark.
Denmark? What is that like? I wanted to know, along with everyone else. There's Some Place Like Home: Lessons from a Decade Abroad is the answer to all the questions I never had time to ask in person.
Written in a frank, conversational tone, Honour delves into all the nooks and crannies of life as an expat. She writes about the practicalities of making friends and moving repeatedly, but she also writes honestly about how she can at once have this privileged life and at times still be deeply unhappy. I understood that. I've never lived abroad, but I travel frequently. I know the disjoint between appreciating this wonderful life you've happened into and also knowing some days still really suck.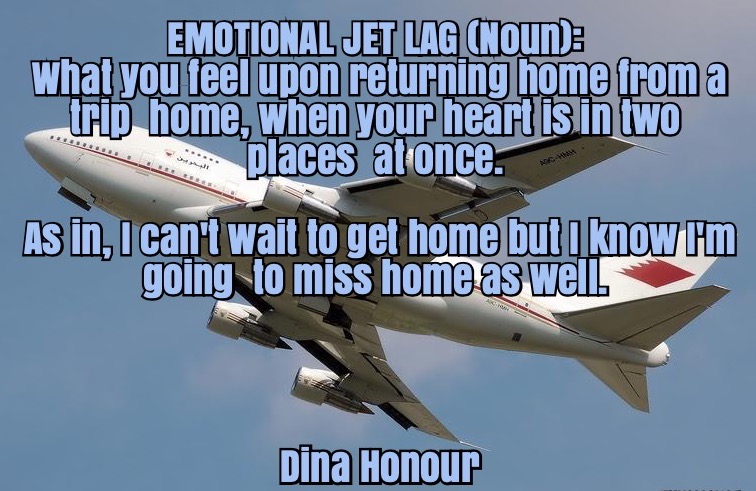 Honour writes about being a trailing spouse—having to give up her career to follow her husband wherever his job takes them. She writes poignantly about making friends only to say goodbye to them and start over, again and again. The benefits of raising kids in this international lifestyle and also the fears about how those kids will turn out as a result of it. And she writes about trying to find peanut butter in a brand-new grocery store.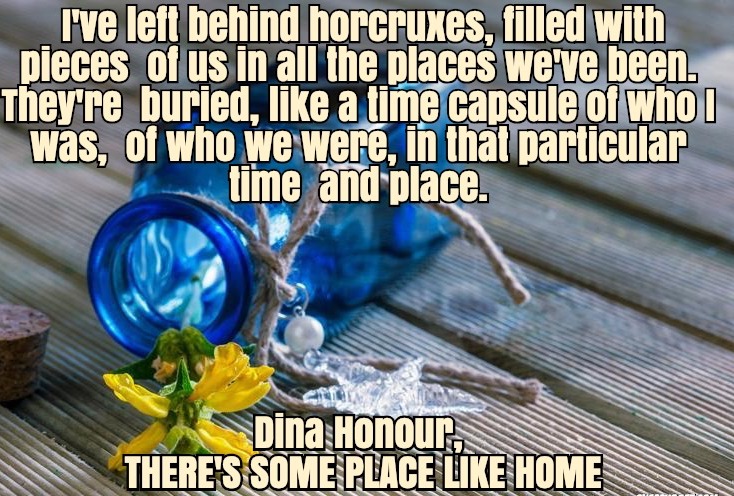 THERE'S SOME PLACE LIKE HOME is a wonderful mix of the quotidian details of living in a foreign country in counterpoint to questions on identity, yearning, and staying grounded while the ground beneath you changes every few years. And did I mention it's funny? How could I have gotten this far into the review without commenting on how incredibly funny THERE'S SOME PLACE LIKE HOME is? From her lists of expats you'll meet in every country to her definitions, you will at least smile if not full-on laugh as you read. It's the perfect book for anyone who is an expat, dreams to be an expat, or is just curious about what the whole lifestyle is about.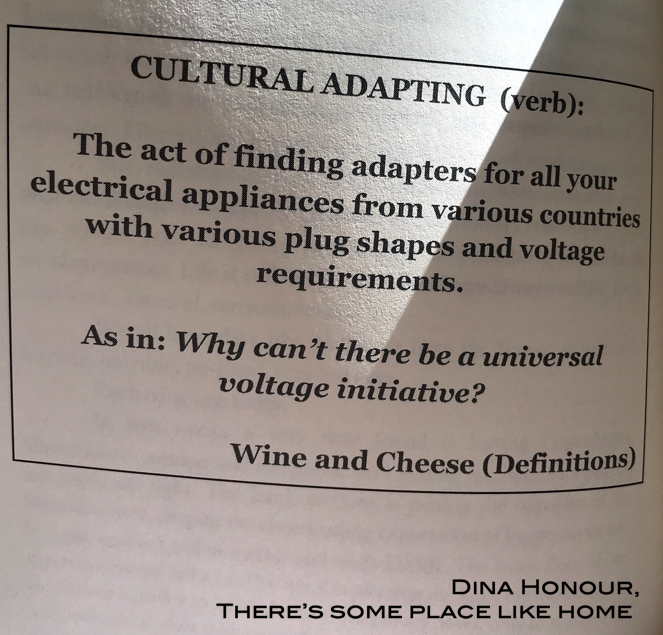 Get your copy on Amazon in paperback for worldwide delivery (or as close to worldwide as Amazon delivers to), or if you're travelling light, it's available on kindle.
Find Dina Hounor on Facebook, Twitter, or Instagram. Visit her website and follow her blog at Wine and Cheese (Doodles). You won't regret it.