TBR Tuesday Review: Single-Minded by Lisa Daily

I took last week off for New Year's Day, but I'm back this week with another recommendation for your To Be Read list: Single-Minded by Lisa Daily.
With my own single mama book coming out this year, I'm always on the lookout for books featuring divorced women, and this romance is satisfying on many levels. We need to see ourselves in literature, and with half of US marriages ending in divorce, we definitely need romance novels about getting back out there again and finding true love.
Alex has planned and executed her life with laser focus since she first met her future husband at the play-doh table on the first day of kindergarten. They have a terrific life, a gorgeous house on the bay, and fantastic careers they love. There's only one problem: Alex's husband has a secret. A big one.

Now, Alex's perfectly planned life has completely fallen apart, her biological clock is starting to feel like the timer on a nuclear device, and she finds herself drooling over her completely-dreamy-but-definitely-off-limits client, a star chef opening a hot new restaurant.

Armed with dating guidance from her oddball collection of advisers—including her gay ex-husband, a foul-mouthed political consultant, a perkily masochistic yogi, and a pot-smoking octogenarian—Alex navigates the booby-trapped world of modern dating, in her search for a second chance at love in Single-Minded by Lisa Daily.
Lisa Daily has made her mark as a relationship expert on DAYTIME, a nationally syndicated TV show and is a best-selling author of six books. Her characters are fully-formed and completely relatable. Alex, the protagonist in Single-Minded, is endearing yet strong as she struggles through disaster after disaster on a mission to get her life back.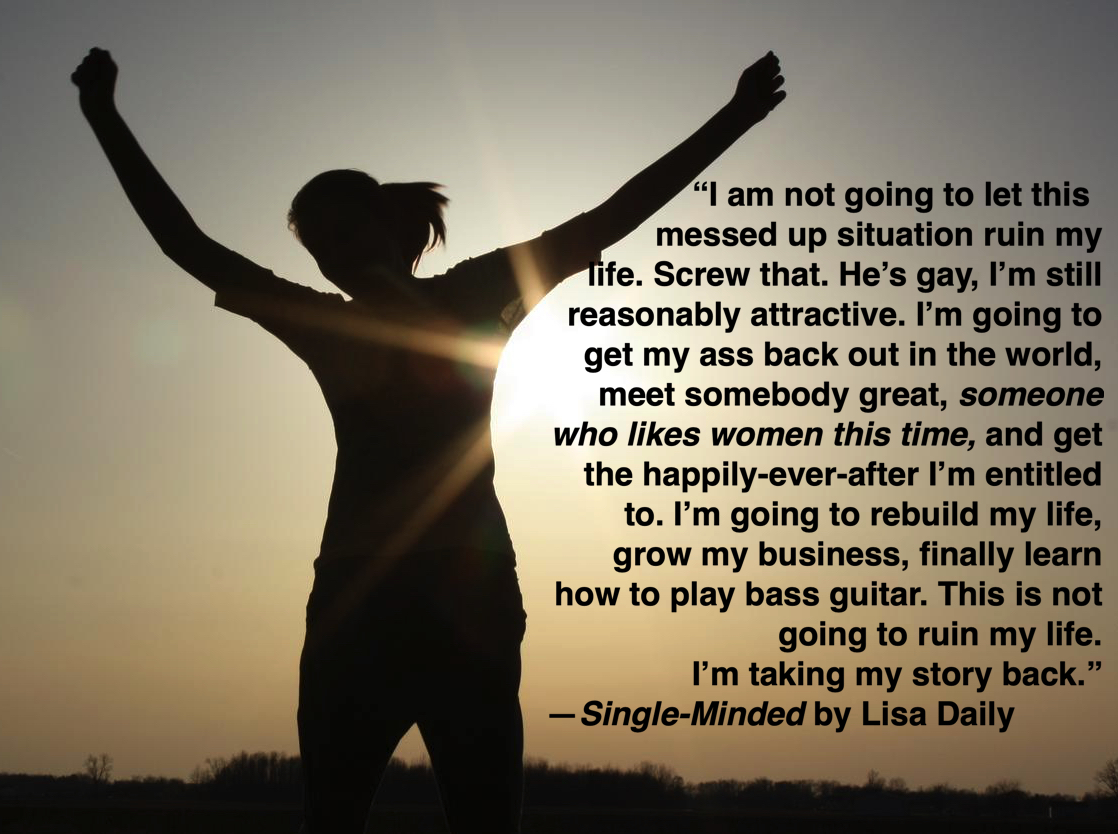 As much as it is a rollicking romcom, it also filled with advice for the newly-single, even if the advice sometimes comes in the form of advice you'd be best to ignore. Darcy and Sam, Alex's best friends, have quite a lot of opinions on how Alex should proceed.

There are good dates, bad dates, and hysterical dumpster-fires that I related to more than I'll admit here, though in my defense I never sent anyone to the hospital. There's an even an asshole cat "…that crawls up on my lap like he wants some affection, but claws me like a ninja if I try to move or stroke his fur," who eerily reminds me of my own beloved fluffy curmudgeon, Grunion.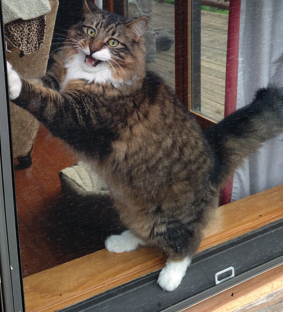 Single-Minded is funny and uplifting, and I am a sucker for a happy ending. It's the feel-good romance novel newly-single women deserve.