TBR Tuesday Review: Extraordinary Birds by Sandy Stark-McGinnis

In fourth grade my son, who was a reluctant reader at the time, fell in love with The One and Only Ivan by Katherine Applegate. He read it so many times that I had to see what was so great about that book. I started reading and fell in love with not only Katherine Applegate's writing, but middle grade fiction as a genre. It was heartbreakingly beautiful, yet so simply told. It was everything I ever wanted in a book.
I'd never again been as completely captivated by a story until I discovered Extraordinary Birds by Sandy Stark McGinnis on Net Galley.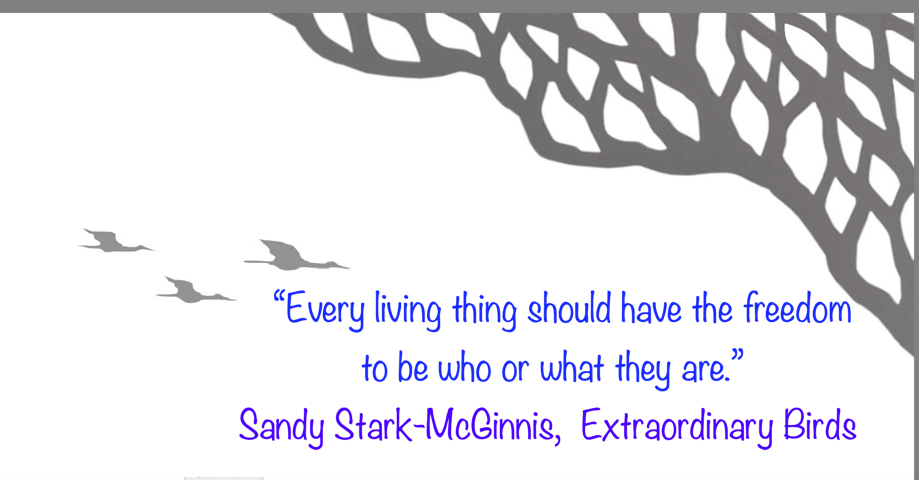 Goodreads describes Extraordinary Birds as follows:
Eleven-year-old December knows everything about birds, and everything about getting kicked out of foster homes. All she has of her mom is the bird guide she left behind, and a message: "In flight is where you'll find me." December believes she's truly a bird, just waiting for the day she transforms. The scar on her back is where her wings will sprout; she only needs to find the right tree and practice flying.

When she's placed with foster mom Eleanor, who runs a taxidermy business and volunteers at a wildlife rescue, December begins to see what home means in a new light. But the story she's told herself about her past is what's kept her going this long. Can she learn to let go?
I was in love with this book from the first chapter. It's sad and beautiful. The writing manages to be both simple and poetic, without being overly complicated or too elevated for children:
"It will be an older live oak, its branches gnarled and twisting out and up, with lots of perfect places to build a nest. The tree, my flight tree, will stand by itself in a field somewhere, like it's been waiting for me all its life."

"If orange had a sound, it would be Karen's voice."

"…my destiny was written on her skin…"

"But I like his voice; it's what trees would sound like if they could talk."
I learned about the science of flight and anatomy as well as the behavior and training of birds. Side note: I am not actually bird person. I did not select this book based on the fact that it had birds in it. I think birds are nice and all but I've never been particularly drawn to them. I was a little worried that the bird aspect would bore me, but it did not. The facts are woven into the story organically, so I found myself becoming more interested as I went along. As a parent, this is exactly what I want in a book for my children—one that teaches them things and expands their interests without hitting them over the head with learning experiences.
I truly loved this book already but when I came across Cherllynn, a transgender side character, I got goosebumps. A mainstream story where the protagonist has a transgender friend? A book that shows queer people beyond just a coming out story? Fantastic.
It is so beautifully wrought--sad, yes, but uplifting. It's truly a story of hope, of trust, and of friendship. Of finding your own kind, and not giving up on them.
Extraordinary Birds releases April 30, 2019. Order a copy now to ensure you're one of the first to read it!
Get a copy at your favorite local bookstore, or order online at: Amazon, Barnes & Noble, and IndieBound, or recommend it to your local library here.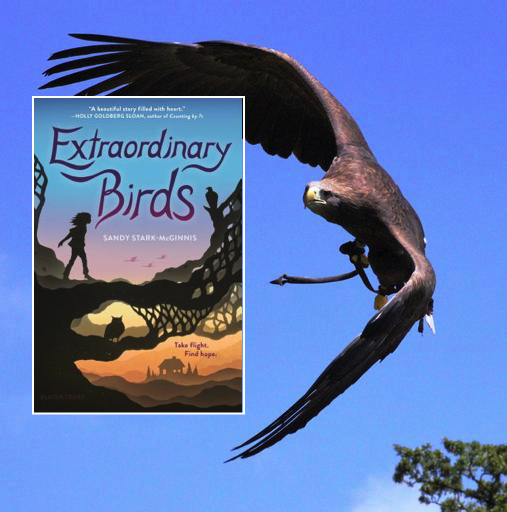 "Poignant…this heartbreaking but ultimately redemptive middle grade novel shows the beauty of accepting one's true self and finding a place to belong." Foreword Reviews, starred review