TBR Tuesday Picture Book Review: The Rabbit Listened by Cori Doerrfeld

This picture book was recently recommended by my Unitarian minister. I'd seen it all over the internet—it was a finalist for the Golden Kite Award from Society of Children's Book Writers & Illustrators, a national organization I also belong to—but I hadn't yet read it. I'm more of a Middle Grade than Picture Book reader. However, it has come to my attention recently that I am perhaps not always that great at listening, so getting yet another recommendation for this book felt like a sign.
The illustrations--which Doerrfeld does herself--are simple and endearing: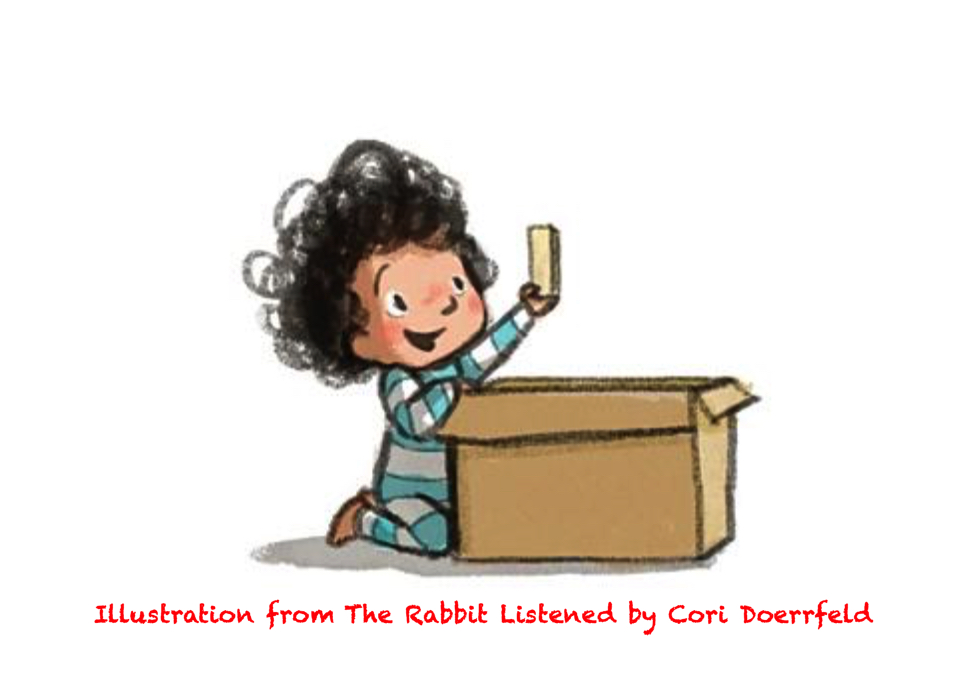 And the story is sweet and relatable for people of any age. In The Rabbit Listened, Taylor builds a tower and something awful happens to it. Taylor experiences a full range of emotions, and various animals try to "fix" it.
Sidebar: I am a fixer. It turns out, this is not always my best quality.
Finally, the rabbit listens. The rabbit is present. The rabbit doesn't judge or offer advice. The rabbit is just what Taylor needs.
A sweet gentle reminder of how to be a good friend that just may help the adults reading the story as much as the child listening. I sent this book to Celina, Ohio, to help replenish books lost to the recent tornados.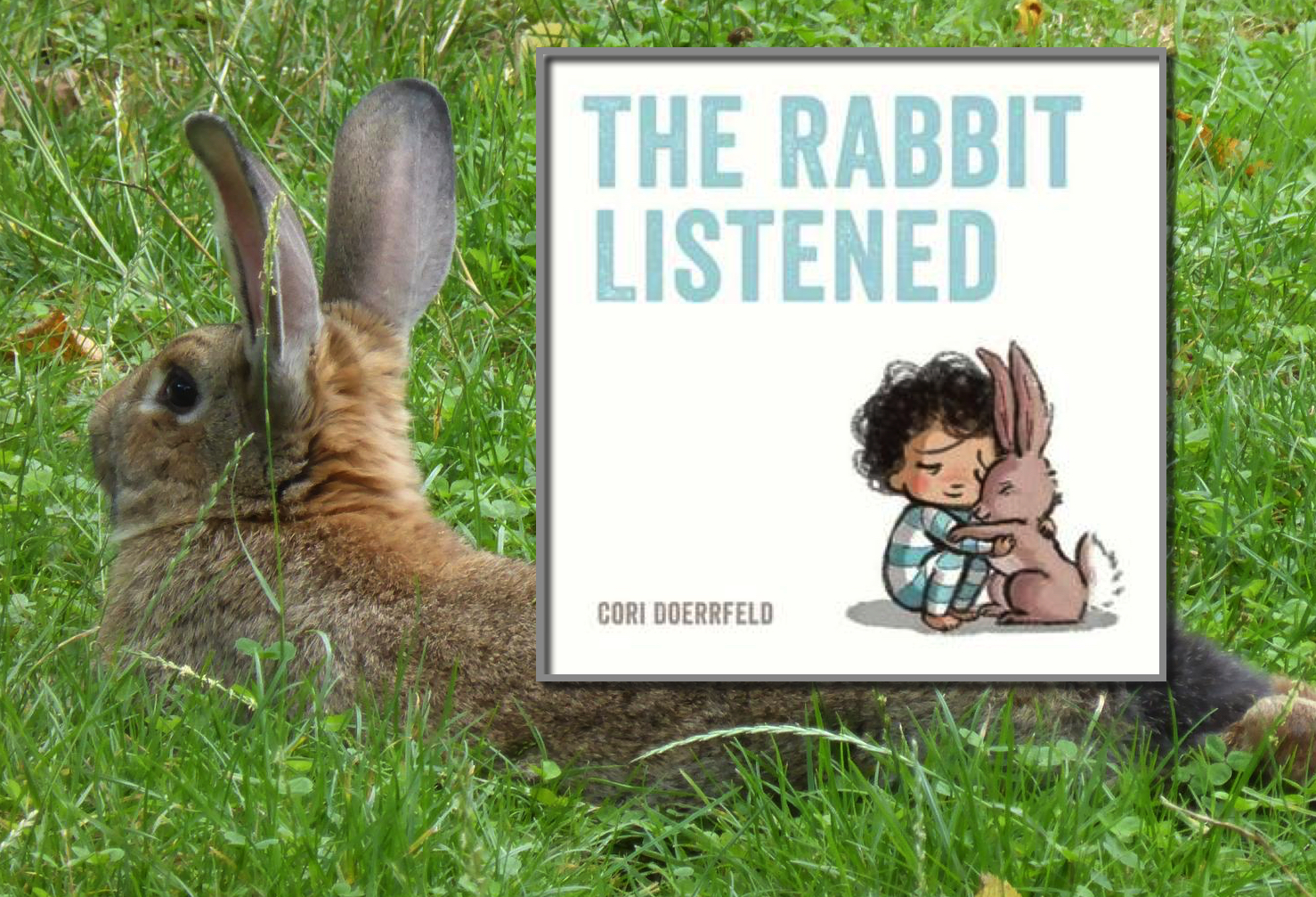 From Amazon:
A universal, deeply moving exploration of grief and empathy

With its spare, poignant text and irresistibly sweet illustrations, The Rabbit Listened is a tender meditation on loss.

When something terrible happens, Taylor doesn't know where to turn. All the animals are sure they have the answer. The chicken wants to talk it out, but Taylor doesn't feel like chatting. The bear thinks Taylor should get angry, but that's not quite right either. One by one, the animals try to tell Taylor how to process this loss, and one by one they fail. Then the rabbit arrives. All the rabbit does is listen, which is just what Taylor needs.

Whether read in the wake of tragedy or as a primer for comforting others, this is a deeply moving and unforgettable story sure to soothe heartache of all sizes.
Also available: IndieBound ,Barnes & Noble, your favorite local bookstore, or find it at your local library.