TBR Tuesdays Interview with Athena Dixon, Author of NO GOD IN THIS ROOM

I'm pleased to introduce you to Athena Dixon, writer, editor, and all around wonderful human.
Her poetry chapbook NO GOD IN THIS ROOM is just out with Argus House Press. Personally, I like to read poetry before I write, even though I write essays and stories, because I think poets have this uncanny ability to cut to the heart, to find the perfect phrase, to distill life into its truest elements.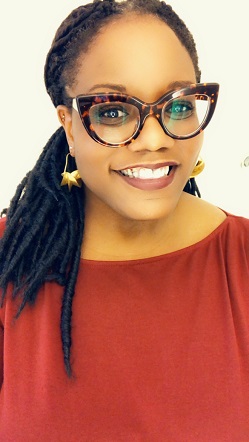 ABOUT ATHENA DIXON:
Born and raised in Northeast Ohio, Athena Dixon is a poet, essayist, and editor. She is Founder and Editor-in-Chief of Linden Avenue Literary Journal, which she launched in 2012.
Athena's work has appeared in various publications both online and in print. She is a Pushcart Prize nominee (2016, 2017), a Best of the Net nominee (2017), a Callaloo fellow (Oxford 2017), and a V.O.N.A. fellow (2018). Additionally, she has presented at AWP (Boston 2013) and HippoCamp (2016, 2017, 2018).
She is the author of No God In This Room, a poetry chapbook , published by Argus House Press. Her work also appears in The BreakBeat Poets Vol. 2: Black Girl Magic (Haymarket Books).
She writes, edits, and resides in Philadelphia. (AthenaDxion.com)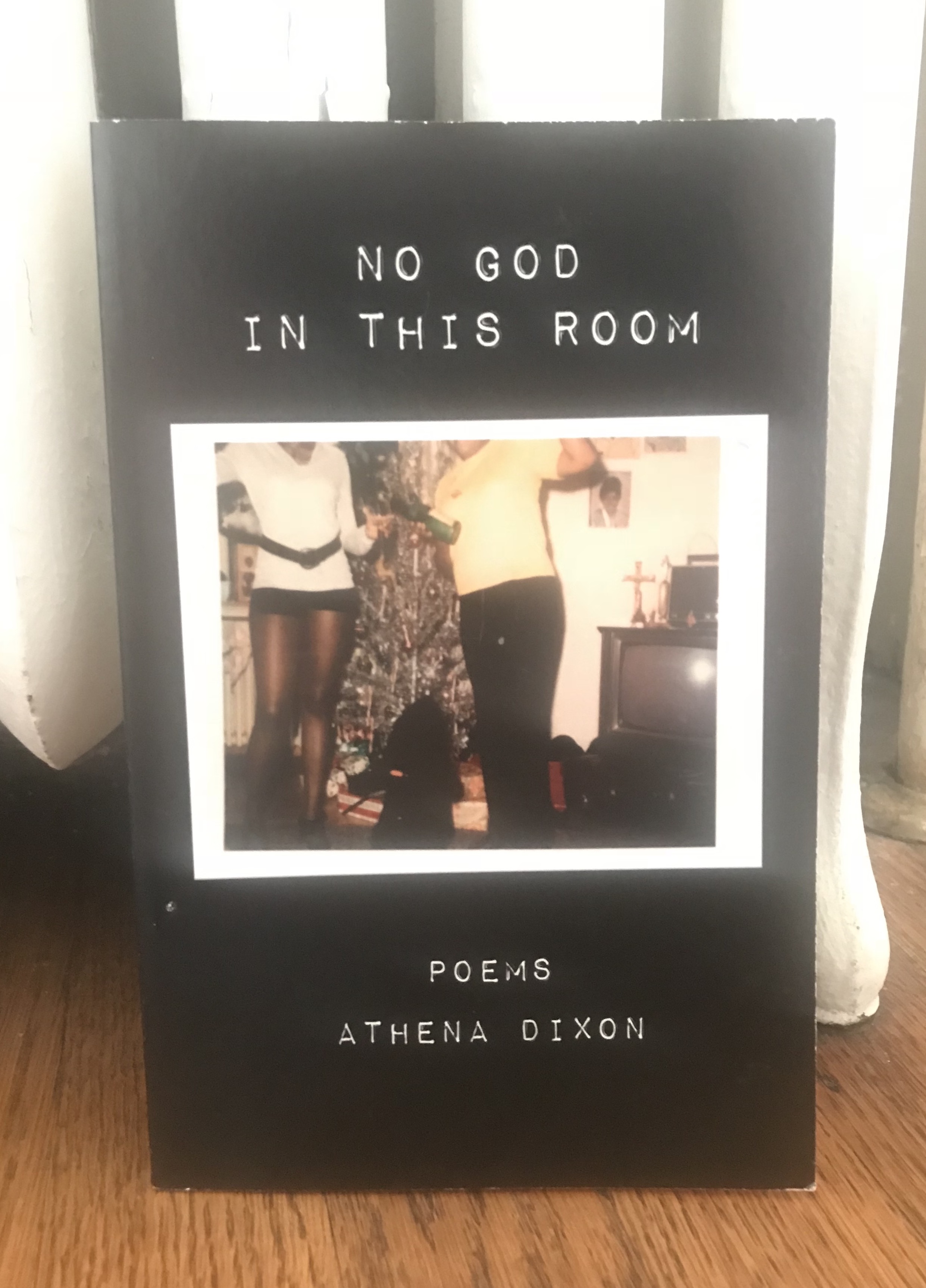 NO GOD IN THIS ROOM is a searing collection of 15 poems, perfect for perusing at the start of a writing session, or while waiting to pick up kids from school. Small enough to tuck into a handbag, I love the portability of her chapbook—it gives me something meaty and worthwhile to read in those empty minutes we all have throughout the day.
Dixon's voice is strong, cutting, empowered. She is a woman who will not be silenced. I love the clarity and brevity of her verse. If you are going to buy one chapbook this year, I recommend NO GOD IN THIS ROOM.
On to the Interview!
What has been an unexpected joy of publishing and/or writing in general?
I've found such joy in being able to preserve my own little slice of life. I'm from a family of black factory workers, steel workers, truckers, and other manual laborers who in some respects are not heralded. Oft times stories of the black experience are very much tied to major cities or the South and small town stories of what it is to be rural and black get lost. It has been my pleasure to speak to my parents, to gather photos, and research my origins in order to show that our lives are worthy of capture and celebration.
What's the strangest job you've ever had?
The strangest job I ever had was as a vending machine sales assistant! When I was in graduate school, I took a job writing pricing proposals for a team of about eleven salespeople spread across three states. They would visit factories and businesses and it was my job to make a soft cover book with all of the snack and drink prices. All of the paper had pictures of cookies, sandwiches, and soda. We even had an in-house chef we called Chefie. He'd call us down to the test kitchen and we'd get try to out new recipes. It was oddly stressful, but very delicious!
What is your advice for aspiring writers?
My biggest piece of advice is to remain you. It sounds simple, but sometimes it's the hardest thing. There are times you will feel as if your voice does not matter or that what you have to say is not needed. It is. One thing I've learned quite well is that my story, in all its perceived similarities, is unique to the world because it is told through my lens. You never know who you may be inspiring by telling your own tale. Also, get words on the page! It's very easy to edit your words out of existence before they ever take shape. Stories are rarely fully formed at first draft, but you'll never know what you are working with until you actually write something. Put to the back of your mind what happens after the words are written. None of that matters if there is nothing there.
Talk about one book that made an impact on you.
Their Eyes Were Watching God by Zora Neale Hurston is my absolute favorite book. I actually hated it the first time I read it, but I came back to it a few years later and it was as if the world opened up. The dialect Hurston used was my main turnoff at my first read, but that was what drew me in on my subsequent return. I loved how she was able to be so true to the land and people by using their own words. Also, I found so much strength in the types of women included. It wasn't just Janie in all of her independence, but also Nanny and Phoebe who were powerful and independent in their own ways. And the detail is so immersive that I'm transported each time I read the book.
Do you have any phobias?
I do! I never, and I mean never, walk on grates or manhole covers. When I was in middle school I was walking with a friend and she stepped onto a manhole cover which flipped in. Her leg, all the way up to the thigh, got sucked in and she ended up with a bad break. Ever since then I've absolutely refused to walk on them for fear the same would happen to me. I also hate clowns!
Find Athena Dixon online at her Website, on Twitter, or Instagram.
Pick up a copy of NO GOD IN THIS ROOM online, at your favorite local bookstore, or request it at your local library. You won't regret it.