To Be Read Tuesday: Cryptozoology for Beginners by Matt Harry, Illus. by Juliane Crump

I came across Cryptozoology for Beginners on Net Galley, and couldn't resist a book about saving magical creatures. I'd consider this a young YA--some kissing, some animal torture--but I have bought it for my almost-12-year-old for Christmas. (Shh, don't tell) As always, know your reader and their maturity. I have not read the prequel, but I found it didn't matter. There was never a time when I was confused or frustrated. Star Wars has taught us that stories can start in the middle and expand both forward and backward, so I don't think young readers will have a problem reading out of order, either.

From Inkshares:
Six weeks have passed since a handful of teenage sorcerers defeated a group of anti-magic mercenaries known as Euclideans. Trish, Owen, and Perry are called back into action when they discover that the world's cryptids (aka magical creatures) are disappearing. They're partnered with tough team leader Jacinda Greyeyes and their former nemesis Bryan Ferretti in a mission to travel all over North America, collecting well known cryptids like the jackalope, the chupacabra, and the altamaha-ha.

But when another team of teenage sorcerers suddenly vanishes, the spell casters set out for Germany, Egypt, and the Seychelles to uncover why the Euclideans have been abducting and experimenting on magical creatures like the unicorn and the sphinx. The secrets they uncover threaten to divide them, and reveal a truth that will permanently upend the way the world sees sorcery.
I found this book to be delightful, with beautiful descriptive writing, but also humor and drama. There is a Magic School Bus sort of feel to it.
This book is visually stunning. It has the kind of details that take a good story and make it something to treasure. I loved that the paperback has a deckled edge as well as front and back flaps to add some dimensionality, all at the lower-cost we expect with a paperback.
Juliane Crump's illustrations are wonderful. There are even little footprints on the pages Check out the chapter headings: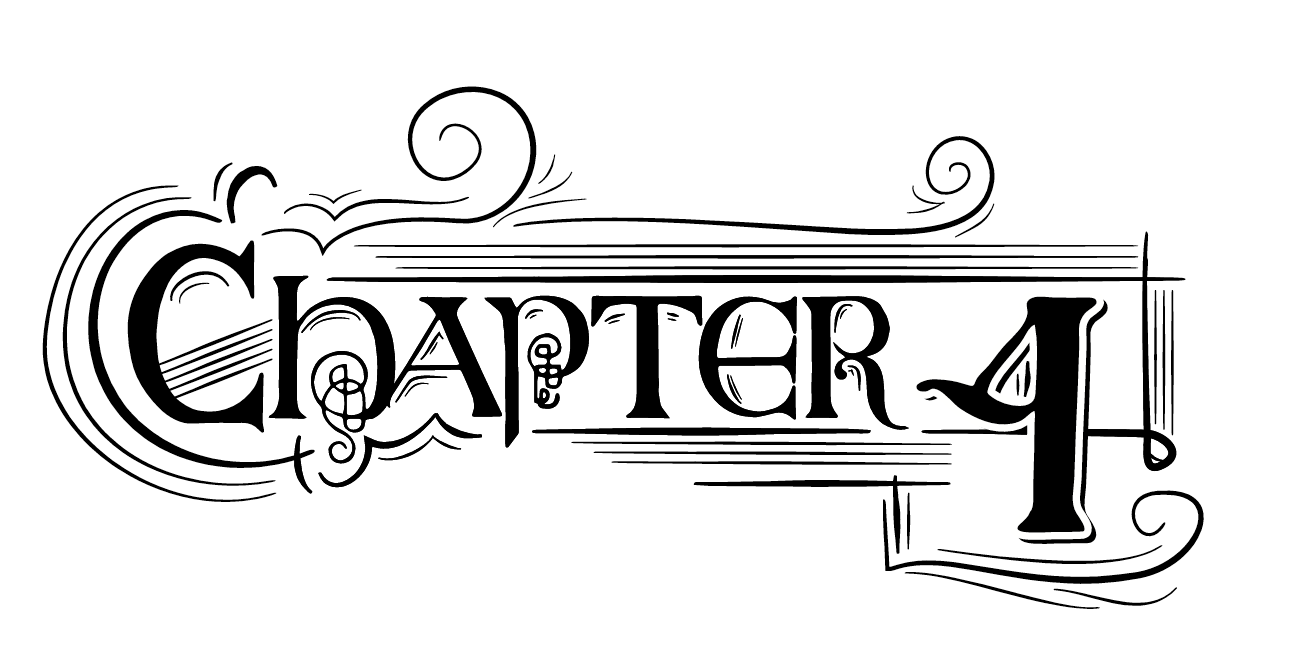 This book is formatted with little sidebar boxes inserted to explain unusual words or fantastic concepts.

"Enchanting Details" (real-life facts):


"The Codex Arcanum" gives us facts about magic, spells, etc. unique to this story: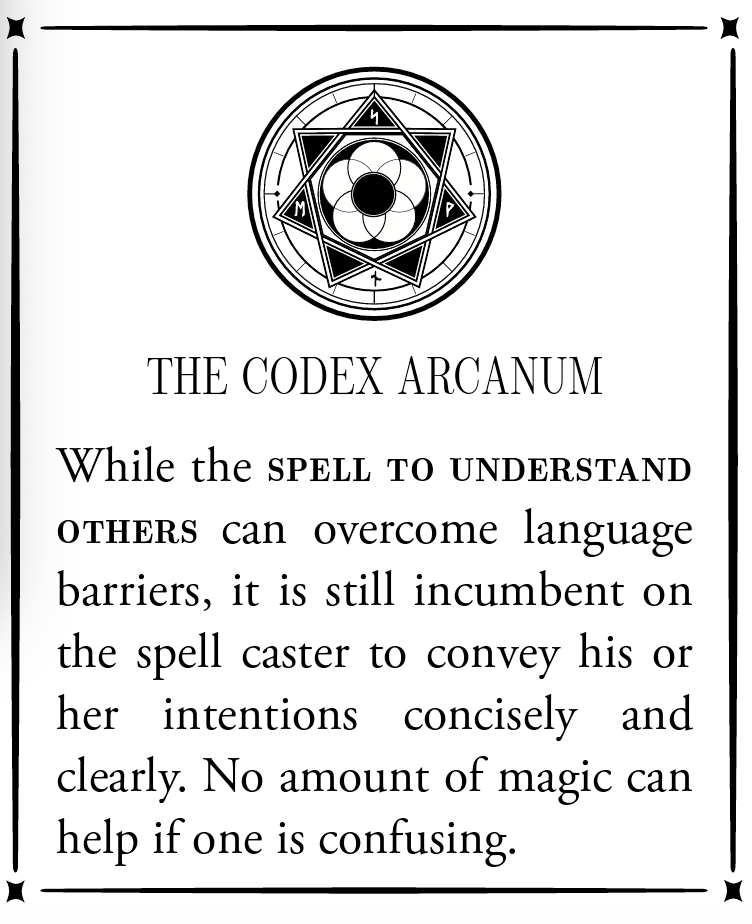 "Cryptid Corner" inserts Magical Animal facts: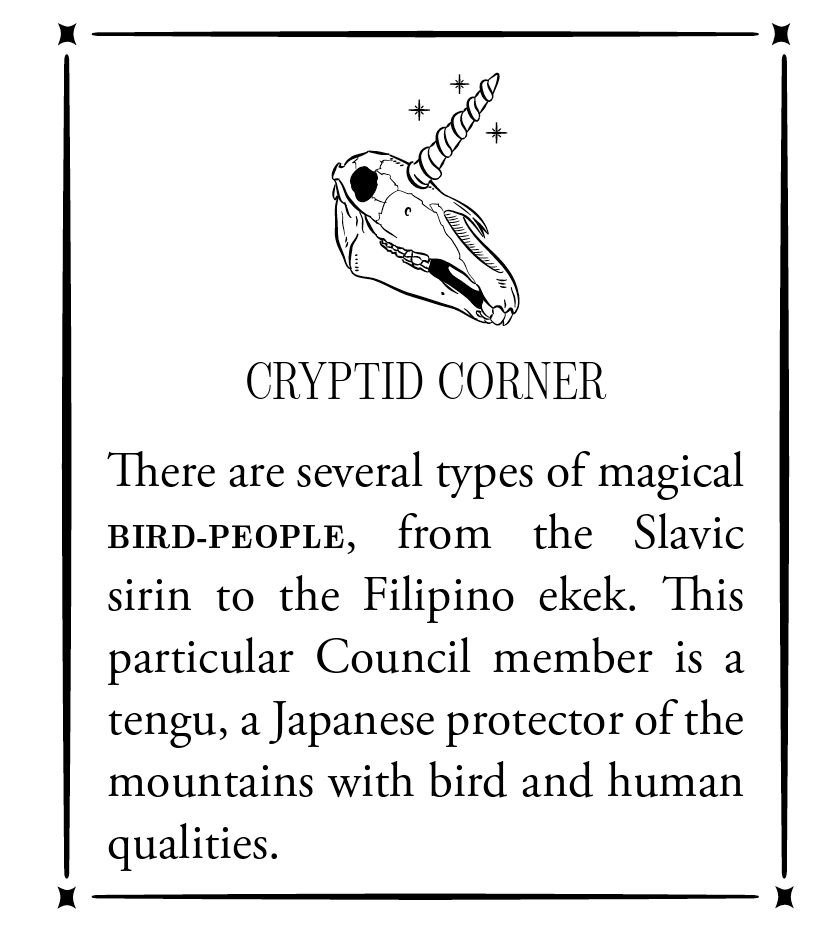 Interspersed in the story are full-page sheets on individual magical creatures (similar to a Pokemon card) with height, weight, and magical abilities. Many of these were familiar to me, but when I googled some of the others (such as the kongamoto), I was astonished to discover they already existed in myth.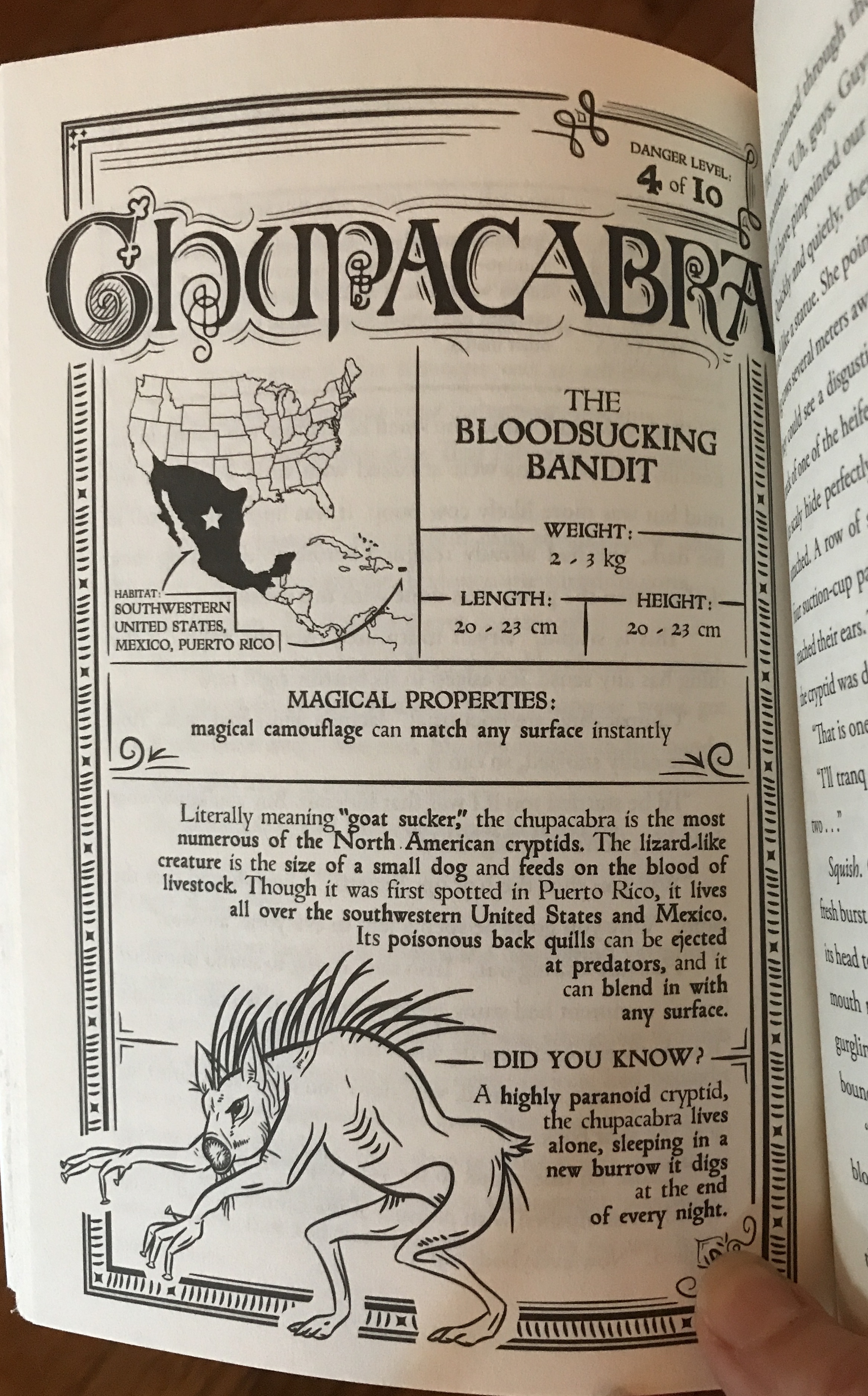 Matt Harry's diverse ensemble includes a lesbian character, Trish, and a member of the Cree Nation, Jacinda Greyeyes. There is a coming-out/romantic subplot that tied into the over-arching narrative nicely at the end. I always appreciate diverse characters in books not targeted to a particular niche--in this case, a fantasy that happens to have queer characters, as opposed to social topic books (though those are important as well). I want more characters from all under-represented groups to appear in stories, and this book does a decent job of expanding beyond the white heteronormative market.
Overall, a 5-star recommendation for your holiday needs. Find it at your local bookstore or online at IndieBound, Barnes & Noble, or Amazon. Available at libraries as well!