TBR Tuesday Review: Uncomfortable Labels:My Life as a Gay Autistic Trans Woman by Laura Kate Dale

I was an early reader of Uncomfortable Labels: My Life as a Gay Autistic Trans Woman by Laura Kate Dale through Net Galley. I think it is my most talked about memoir this year—I seem to bring it up in every conversation. I have been beside myself with anticipation and I'm so excited that release week is finally here! Laura Kate Dale is in the UK, so her release date is actually Thursday instead of Tuesday, but go ahead and preorder it now so you'll have it the minute it comes out!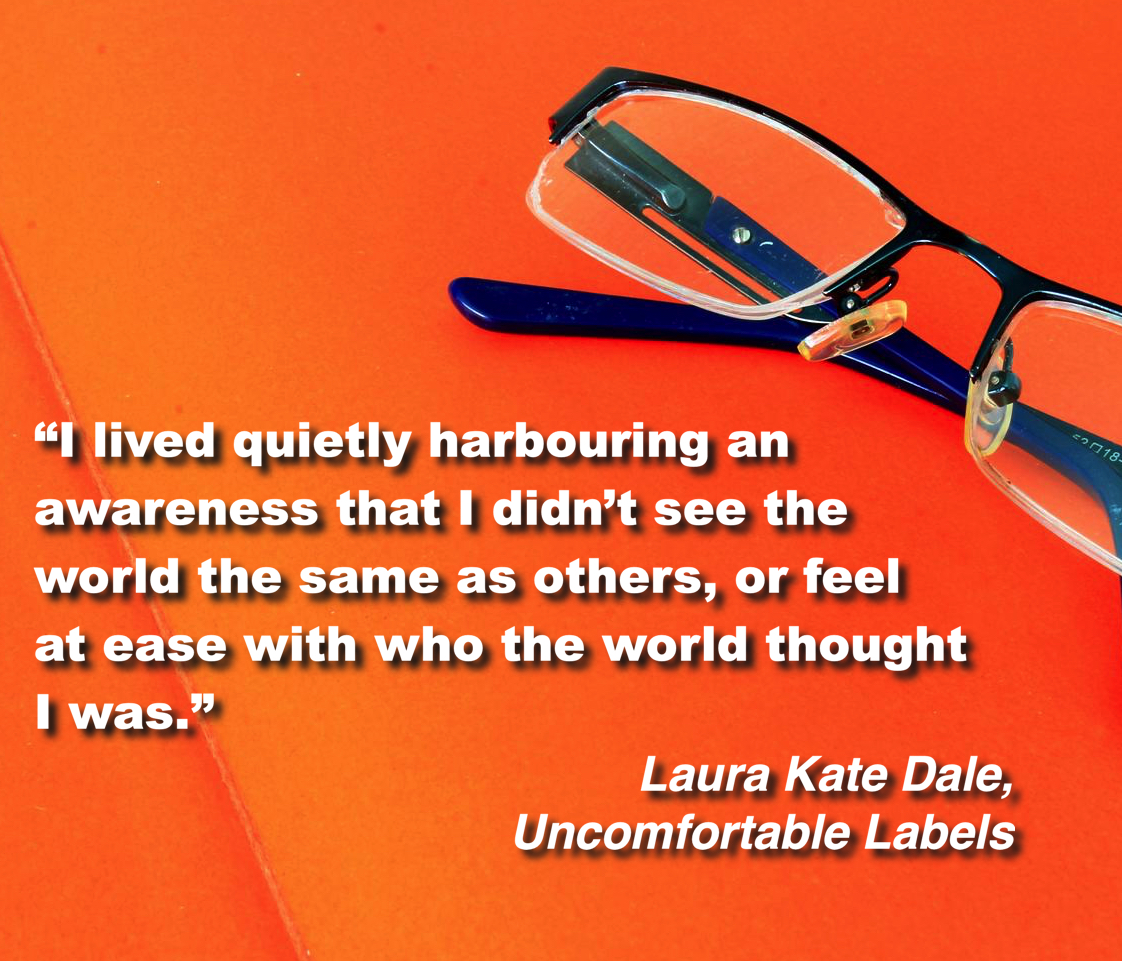 From Goodreads:
In this candid, first-of-its-kind memoir, Laura Kate Dale recounts what life is like growing up as a gay trans woman on the autism spectrum. From struggling with sensory processing, managing socially demanding situations and learning social cues and feminine presentation, through to coming out as trans during an autistic meltdown, Laura draws on her personal experiences from life prior to transition and diagnosis, and moving on to the years of self-discovery, to give a unique insight into the nuances of sexuality, gender and autism, and how they intersect.

Charting the ups and downs of being autistic and on the LGBT spectrum with searing honesty andhumour, this is an empowering, life-affirming read for anyone who's felt they don't fit in.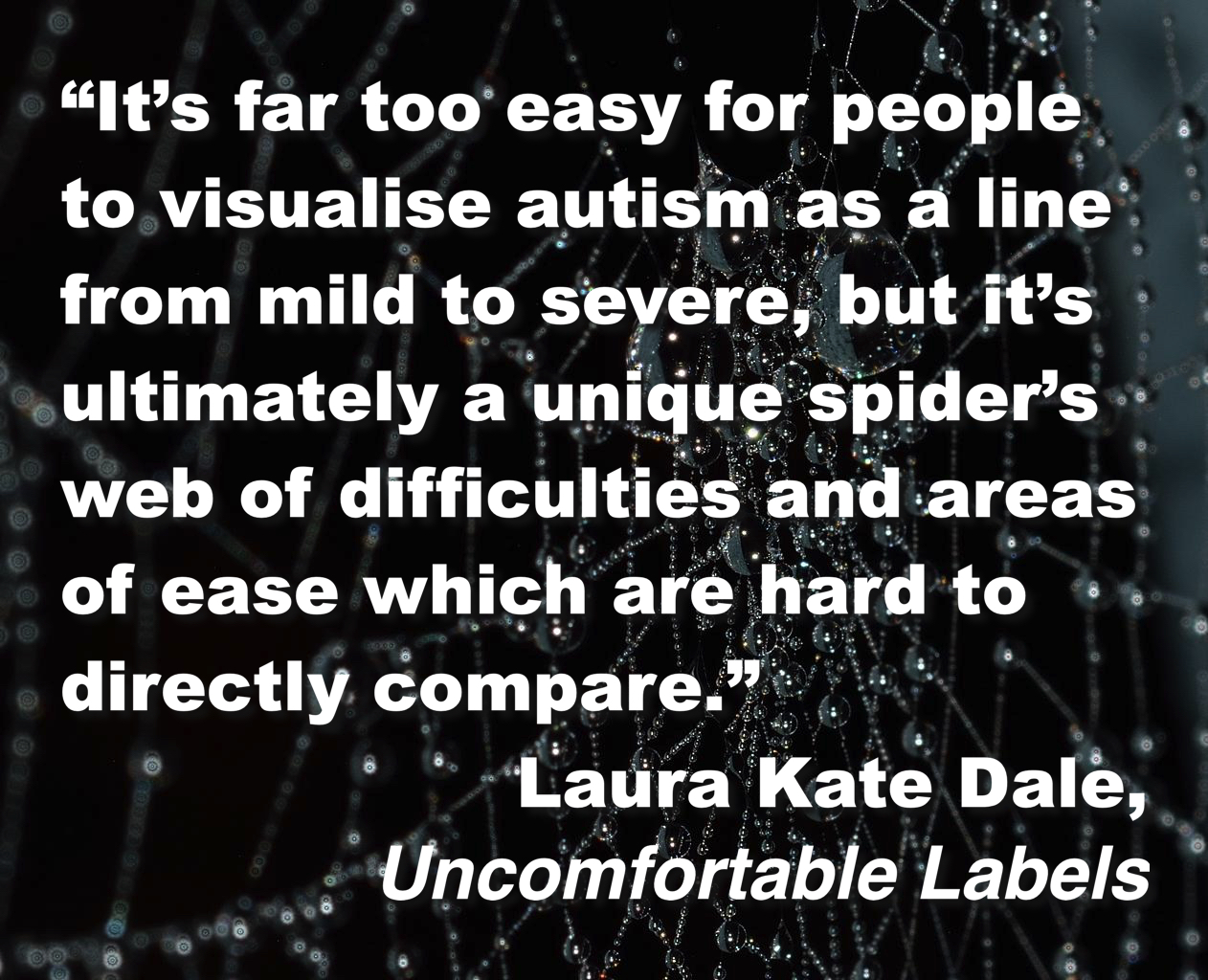 Clear, direct, and with an uncommon precision of language, Laura Kate Dale writes about her experience as a transgender autistic woman. She takes us from childhood through puberty and into adulthood, carefully explaining how it felt to wear both labels. Her willingness to share her struggles helped me deepen my understanding of friends and family members, and her citing of research will allow me to be a stronger advocate. But she also writes about the joy of both aspects. I don't think she would choose to be anyone else but herself if given the choice, and I for one am glad of it.

This book should be required reading, particularly for those who think they "don't have anything in common" with or "can't relate" to trans people or people on the spectrum. Laura Dale's writing cuts to the core of the human experience. She is frank, bold, articulate and highly intelligent while remaining warm and candid.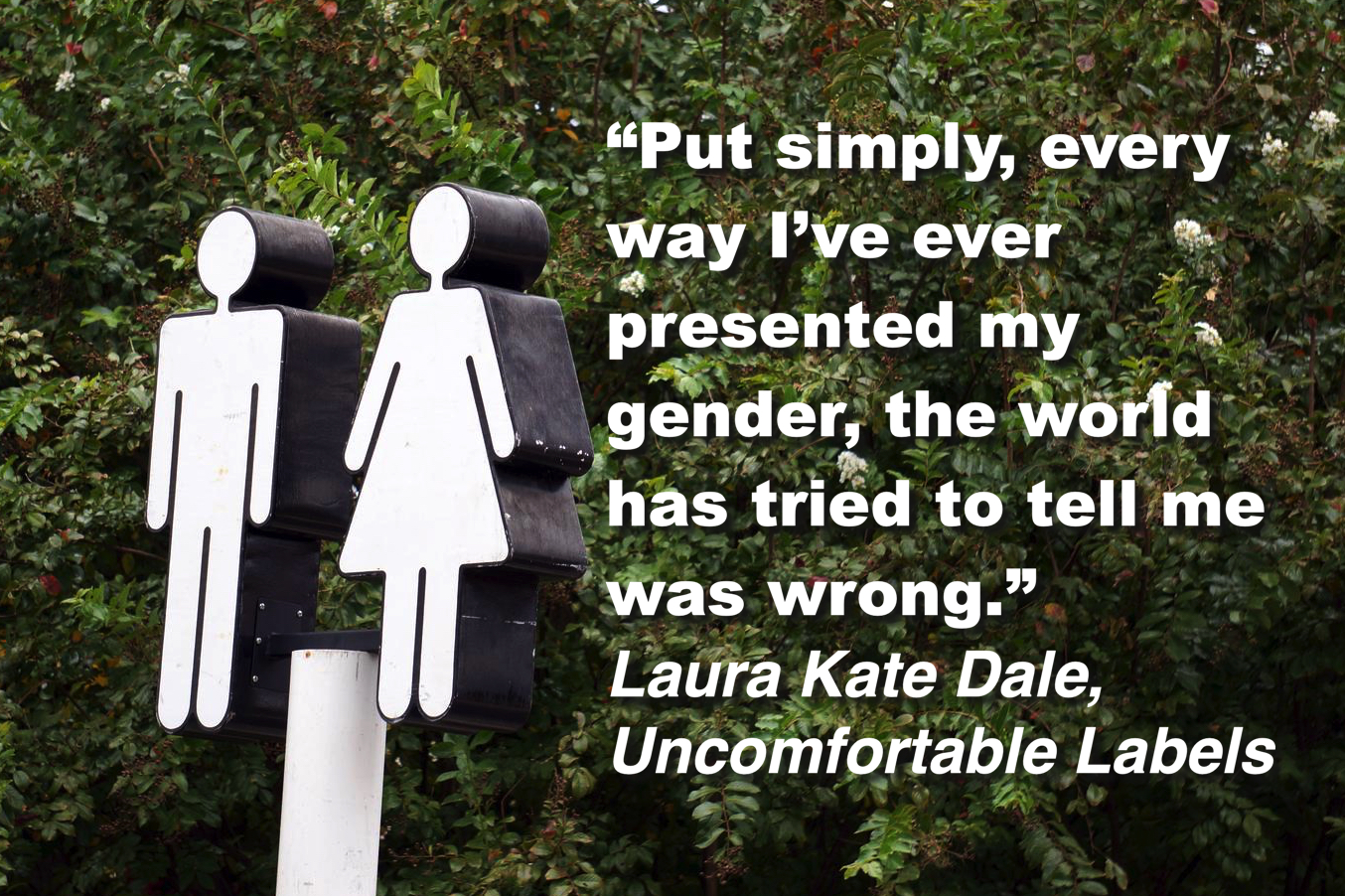 First and foremost it will be a beacon of hope to other transgender people and the people who love them. It is a story of self-acceptance and a call for us to fight harder for universal acceptance for all. Laura's frank descriptions of the challenges she faces are balanced with the joy and success she has found. Written with detailed descriptions of the past tempered with the adult reflection, Uncomfortable Labels is a testimony of strength and courage.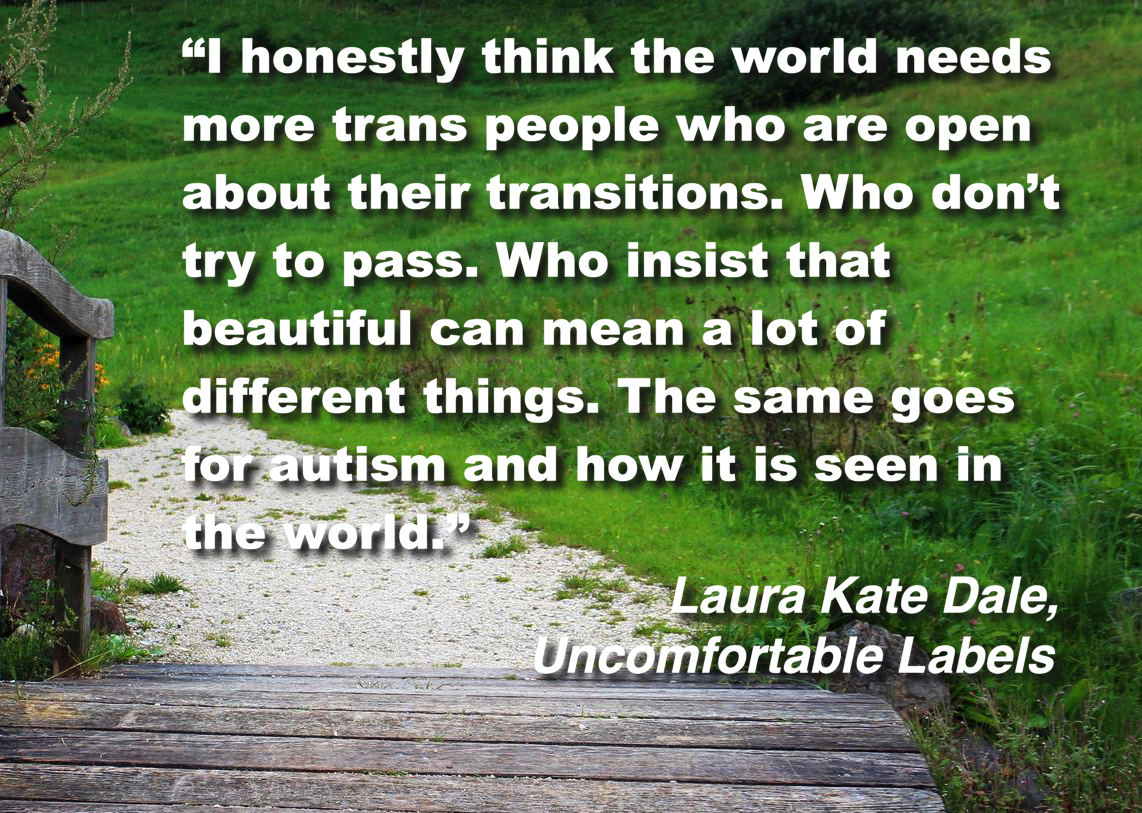 Uncomfortable Labels is out July 18, 2019 with Jessica Kingsley Publishers. Preorder your copy through Amazon, Barnes & Noble, or IndieBound, or request it at your local library.
Thanks, Net Galley for providing a free digital copy in exchange for an honest review.