TBR Tuesday Review: The Uncomfortable Confessions of a Preacher's Kid by Ronna Russell

Look what came in the mail this week!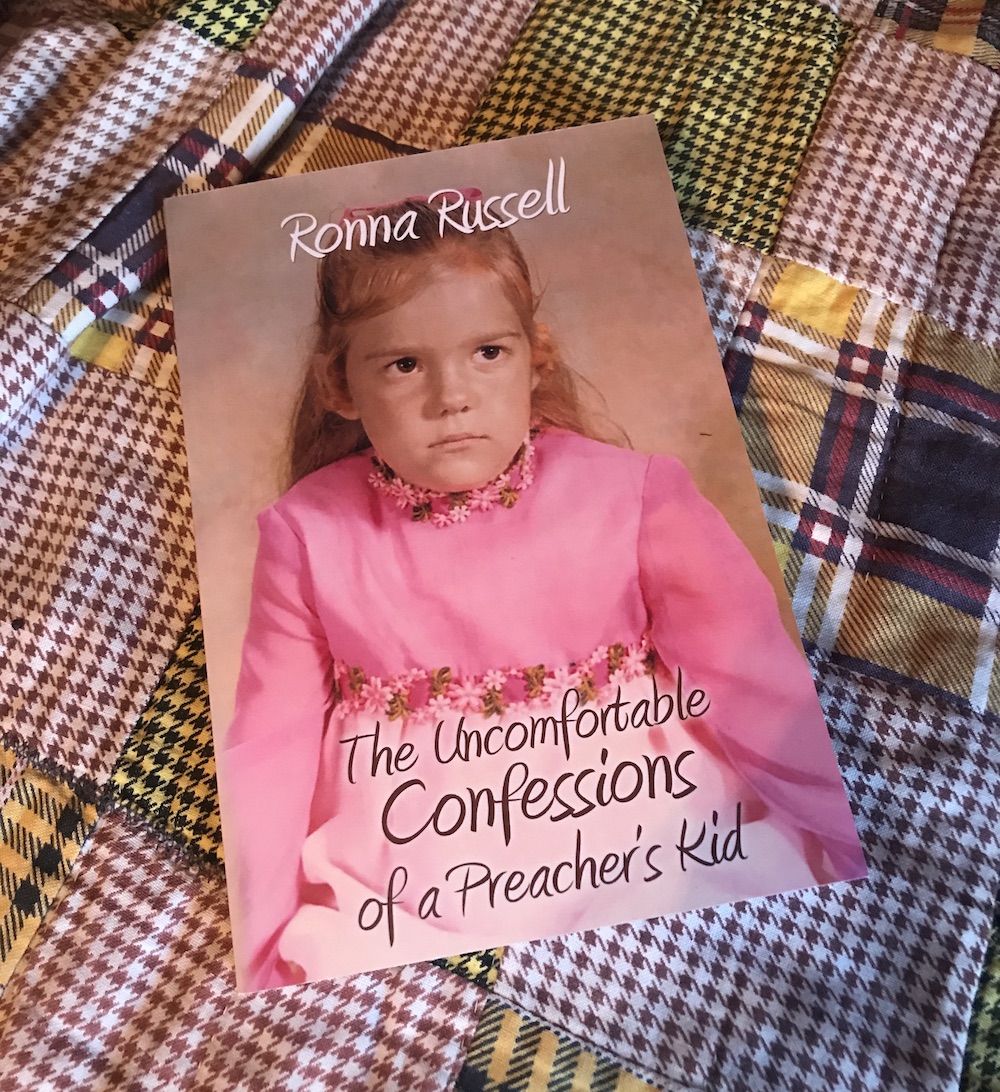 It's always interesting to see awkward photos of people when they were kids, particularly when, like Ronna Russell, they are not at all awkward as adults. This cover is fabulous and I may be wrong but I think she is giving the photographer the patented Death Stare. I have a similar photo of myself at around this age, and I clearly remember trying to use my mental powers to blow up the person holding the camera via death ray vision, so I might be projecting.
From Amazon:
The Uncomfortable Confessions of a Preacher's Kid is the story of a childhood controlled by the brutal hand of a narcissistic, closeted homosexual. I believed I could leave my upbringing behind and walk away unscathed. I married a closeted homosexual man, in hopes he could keep me safe. As our sex life and bank account dwindled to nothing, fear kept me silent. In the meantime, my father died of AIDs. The pain of his death fractured my biological family, and I clung to my husband and children, creating a cocoon that became a prison. Eventually, I was forced to see my husband's homosexuality and refusal to work, realizations that brought me to the breaking point. I found the courage to be alone, to take care of my children no matter the cost, and the joy of my own sexual freedom. In the process, I fell in love with my own life.
The Uncomfortable Confessions of a Preacher's Kid is also the first book I've had the priviledge to blurb!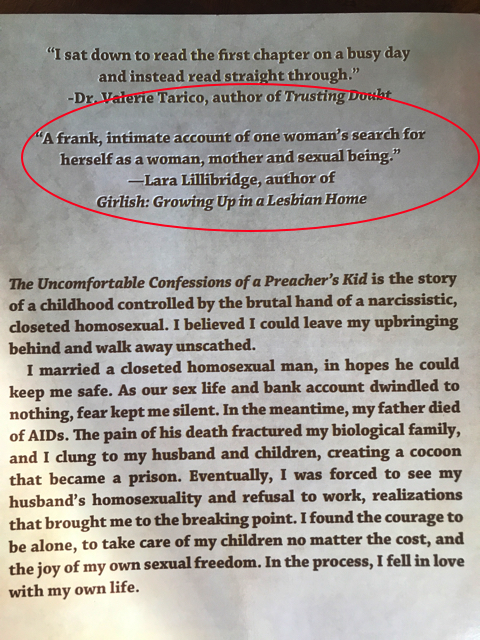 Here's what I said in full:
A frank, intimate account of one woman's search for herself as a woman, mother and sexual being. Ronna Russell's narrative weaves together memories from childhood, young adulthood, and the more recent past as she recounts her upbringing as a preacher's kid in the United Pentecostal Church—where she wasn't allowed to cut her hair, wear slacks, or fraternize with non-church members—and details her journey to find authenticity. Written with the level of confession normally reserved for close friends whispering secrets over a glass of wine, Russell's memoir is a no holds barred revelation of self-discovery and acceptance. —Lara Lillibridge, author of Girlish: Growing Up in a Lesbian Home