TBR Tuesday: Redwood and Ponytail by KA Holt

I found this book on Net Galley right after the US Women's Soccer Team won the World Cup. I wasn't much of an athlete in high school--correct that, I was nothing resembling an athlete in any way, shape, or form in high school, but I was riding that vicarious sports victory wave and couldn't resist this book. Marketed for readers age 10-14, it is also enjoyable for 46-year-olds and probably anyone else in-between.
From Goodreads:
Told in verse in two voices, with a chorus of fellow students, this is a story of two girls, opposites in many ways, who are drawn to each other; Kate appears to be a stereotypical cheerleader with a sleek ponytail and a perfectly polished persona, Tam is tall, athletic and frequently mistaken for a boy, but their deepening friendship inevitably changes and reveals them in ways they did not anticipate.

I love this book so much! A novel in verse, complete with a Greek chorus of Alexes (Alex/Alyx/Alexx), the white space allows the reader to fill in the fragments with their own imagination, thus deepening the reading experience. The alternating POV allows readers to enter the story through either character's eyes. This book beautifully captures that space in female relationships that become more than friends and that whole quandary of what to do/who am I/what do I want. The form of the writing itself is interesting and would be great for writers to study to learn about alternative ways of telling a story, but the novel (plot, characters, pacing) is vivid and enthralling. I also enjoyed the care that went into the book design--each page looked like notebook paper taped into a book. You can tell this book was designed with care and love, and I think when queer books are also visually beautiful it further eliminates any lingering shame in the reader.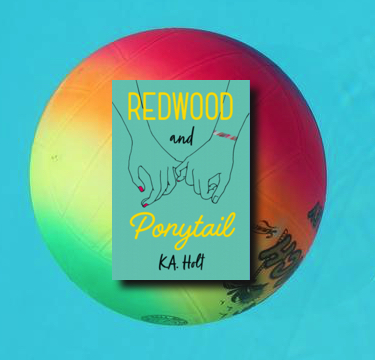 Out today (Oct. 1) with Chronicle Books, pick up a copy at your local library or independent bookstore, or find it online at Amazon, Barnes & Noble, or IndieBound.
Thanks, Net Galley for a free copy in exchange for an honest review.