TBR Tuesday: Egg Marks the Spot

I just finished this delight sequel to Skunk and Badger, and it is even better than the first. In the first book, I have to admit that I first found Badger a tad unlikable, though after getting to the end I of course felt differently. In Egg Marks the Spot, though, they are on the same side, so I could feel affectionate toward both characters, and I this made the story even more endearing. This was just the fun distraction I needed this week--nothing too scary, no big moral, just the pure joy that comes with a good, fast-paced book with adorable characters.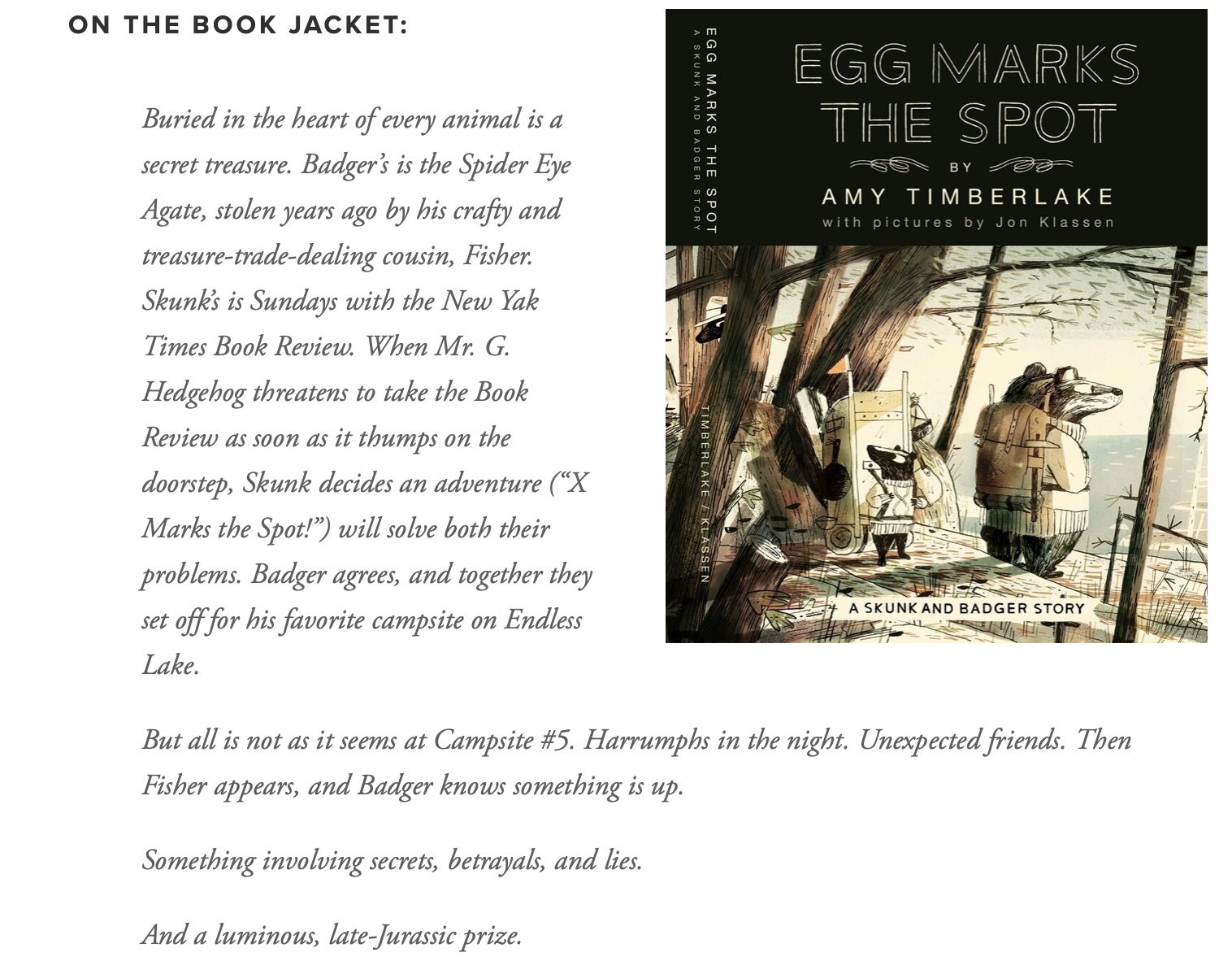 If Skunk and Badger were not enough of a delight on their own, there are the chickens! As Skunk advises, "It is a mistake to underestimate chickens. Chickens continually surprise." They are, after all, "surprisingly conversant with physics" according to Badger.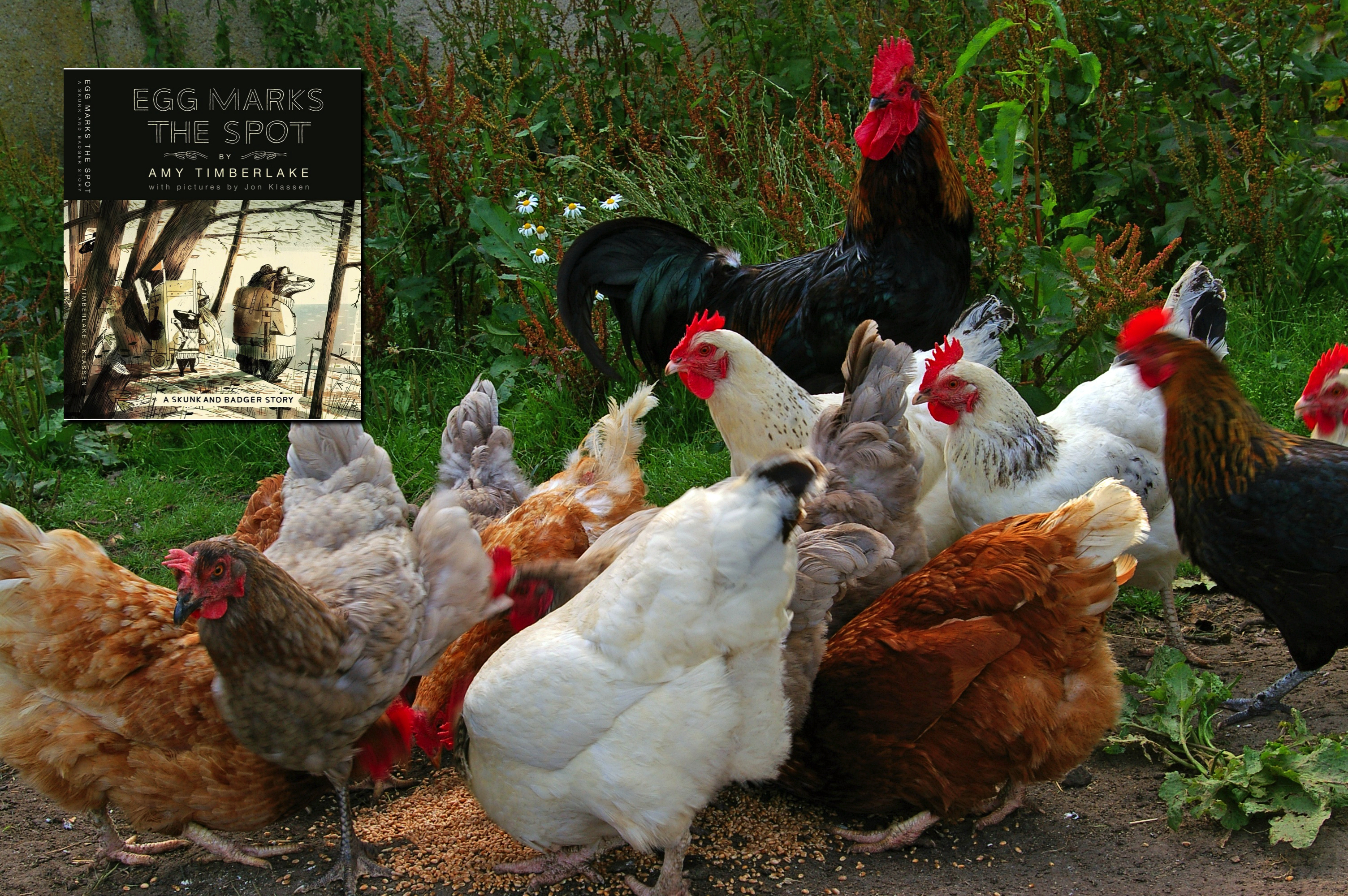 This is a perfect read-aloud for parents to experience with their children. There are plenty of puns (I love puns!) and funny references to keep adults smiling along, from the New Yak Times to the Moving Mussels.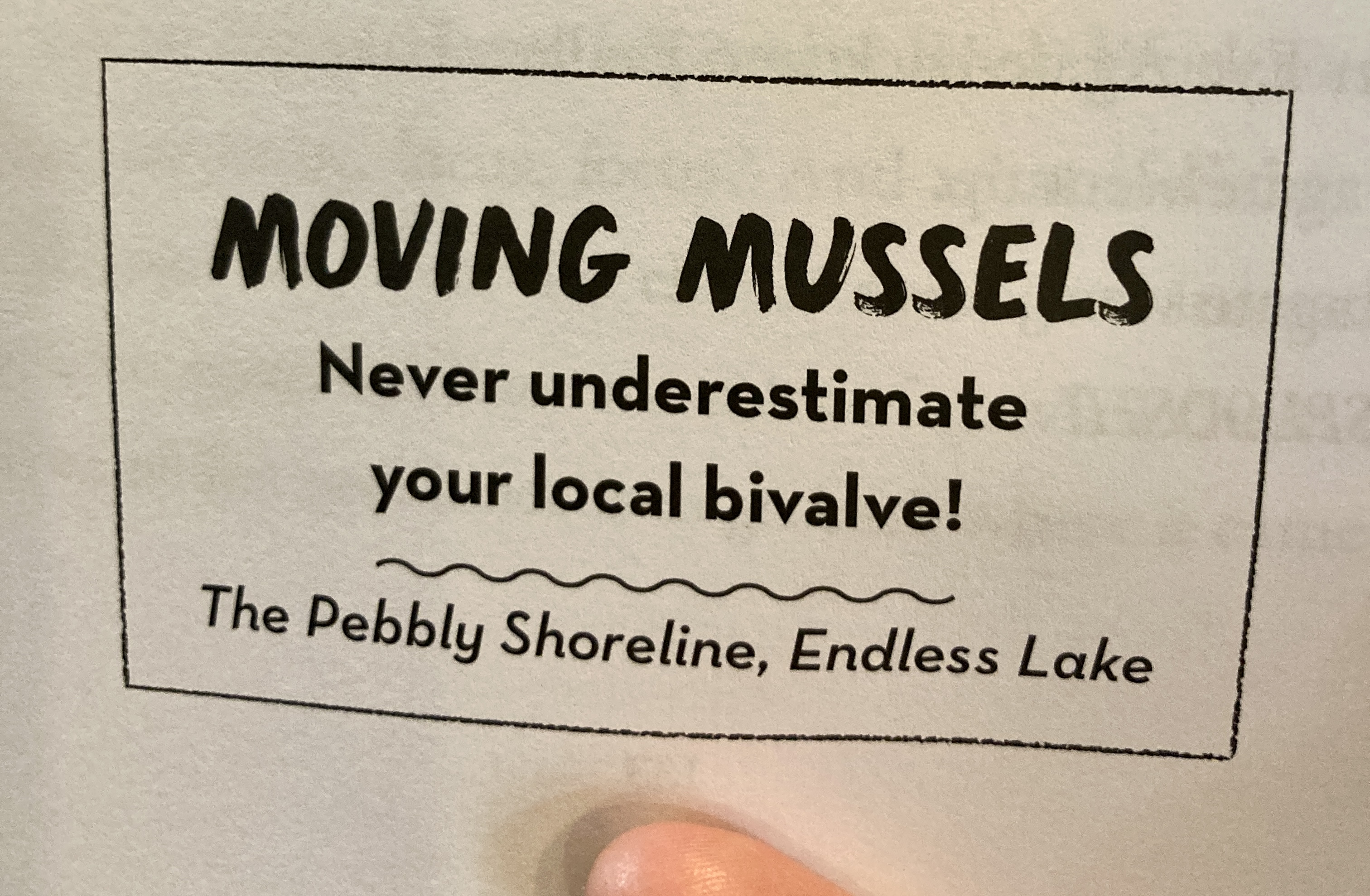 Jon Klassen's pictures complement the story nicely. Please don't tell Badger, but I think Skunk is my favorite illustration. There's something particularly wonderful about the angle of his tail.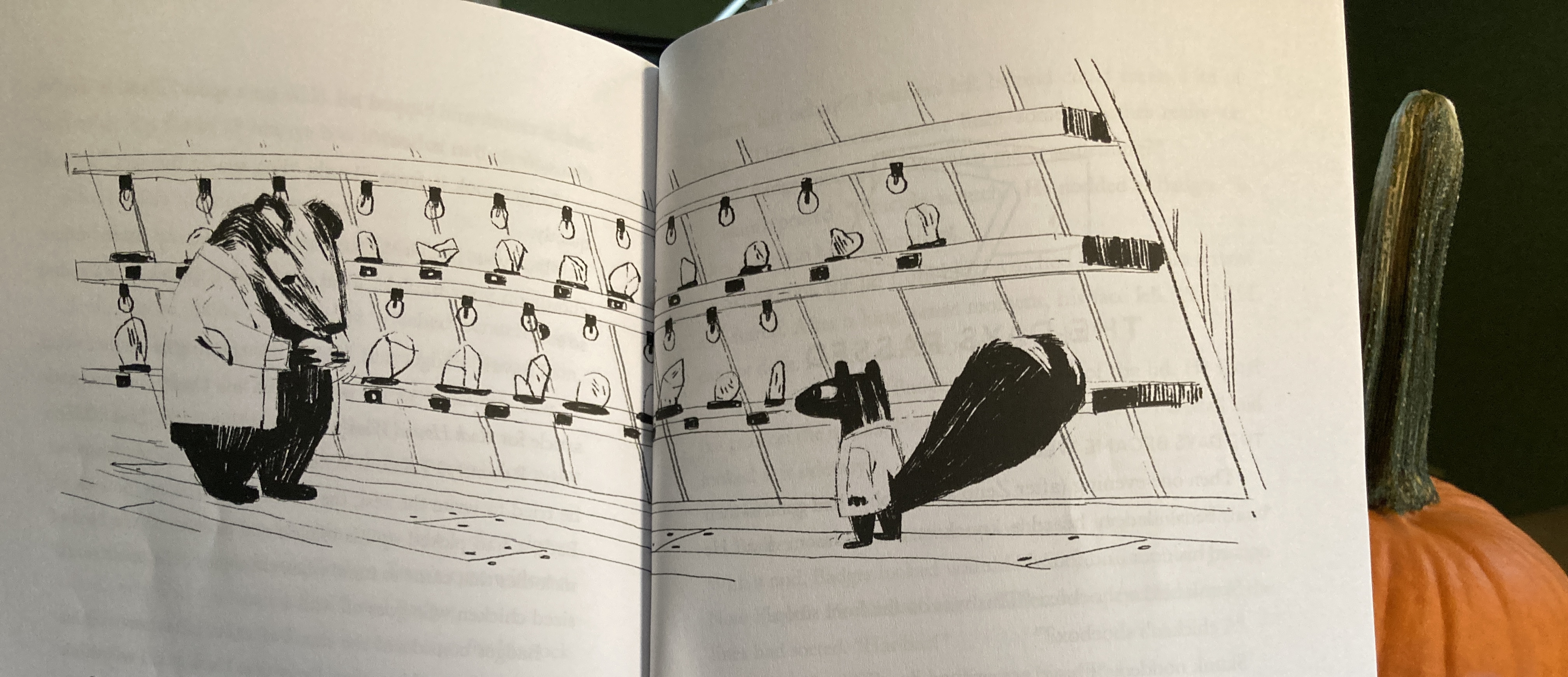 Egg Marks the Spot is out now with Algonquin Young Readers. Find it at your local library or bookstore. If you missed Book One, check out my review last year of Skunk and Badger.
Five very enthusiastic stars!