Pride Month Book Club: Graphic Memoir and Graphic Novels

Welcome to Pride Month Book Club the Graphic Memoir/Novel Edition! Here are three graphic memoirs for adult readers, and three books appropriate for all the readers in the household. I know I'm mixing genres here a bit but they all fall into the graphic category and also it's my blog and I can do what I like.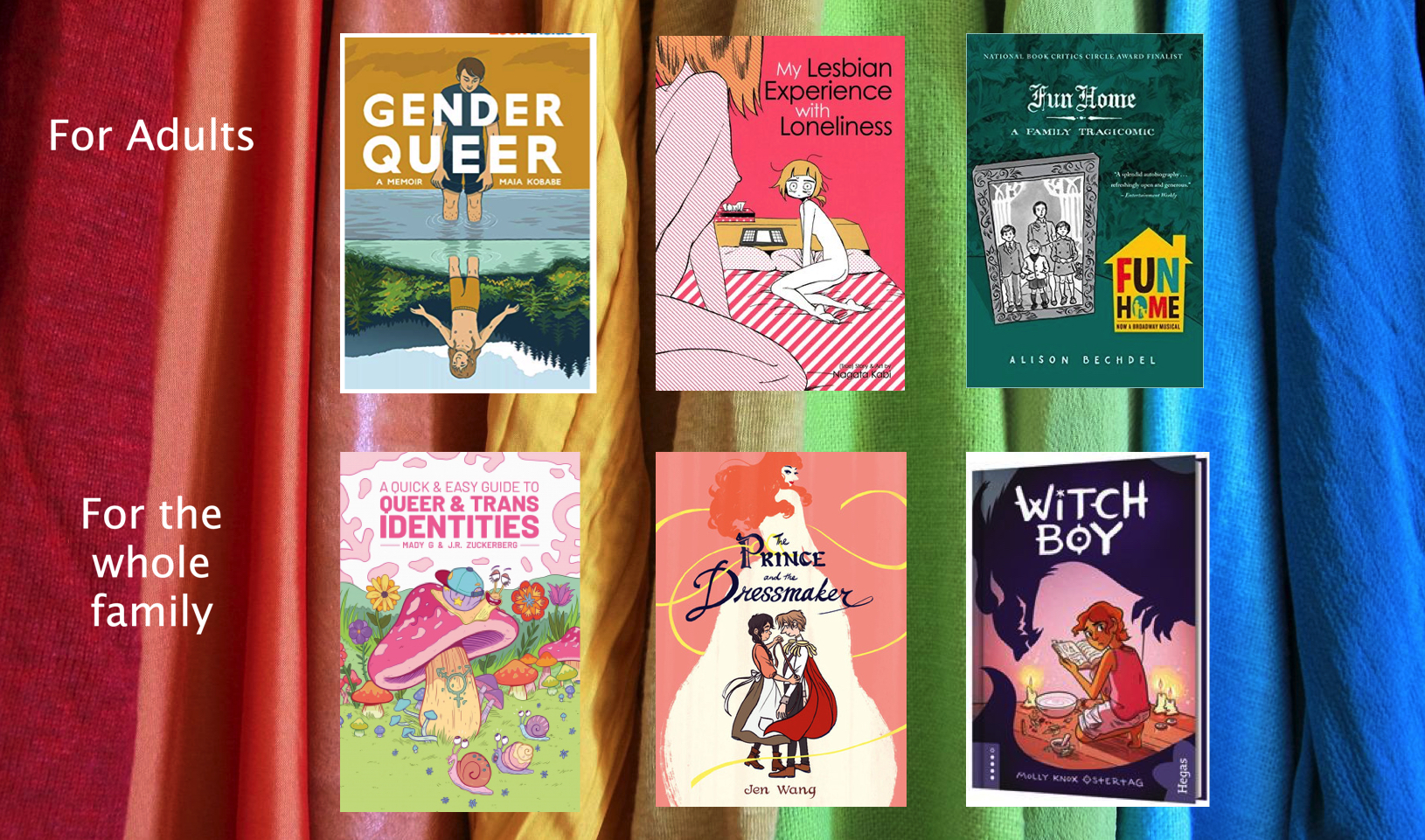 For Adults: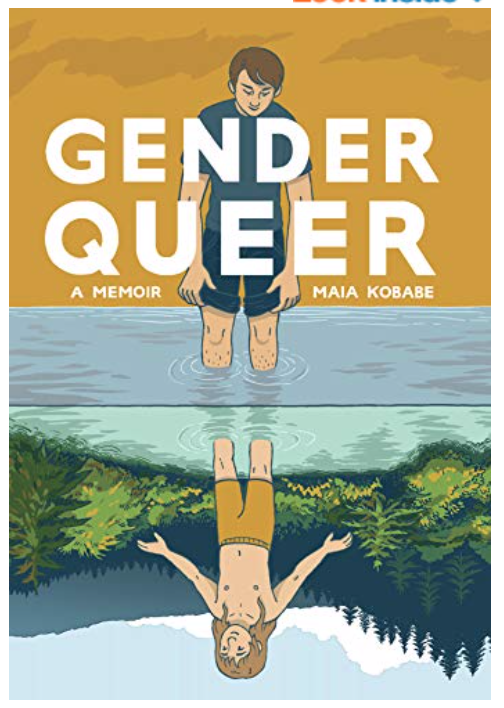 Gender Queer by Maia Kobabe is everything I've ever wanted in a memoir. I've never identified so much with a narrator. Kobabe has taken what is a hard concept to explain and made it very simple. If you read one book on gender identity this year, I recommend this one.
From Goodreads:
In 2014, Maia Kobabe, who uses e/em/eir pronouns, thought that a comic of reading statistics would be the last autobiographical comic e would ever write. At the time, it was the only thing e felt comfortable with strangers knowing about em. Now, Gender Queer is here. Maia's intensely cathartic autobiography charts eir journey of self-identity, which includes the mortification and confusion of adolescent crushes, grappling with how to come out to family and society, bonding with friends over erotic gay fanfiction, and facing the trauma of pap smears. Started as a way to explain to eir family what it means to be nonbinary and asexual, Gender Queer is more than a personal story: it is a useful and touching guide on gender identity--what it means and how to think about it--for advocates, friends, and humans everywhere.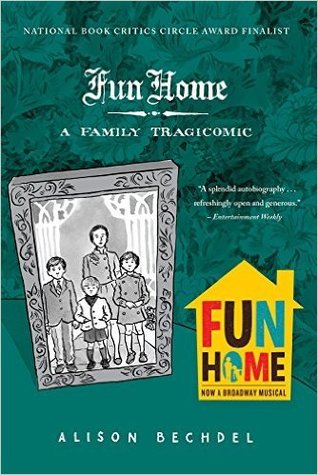 Fun Home by Alison Bechdel
The first graphic memoir I ever read, and also the first story I ever read with a family that resembled anything like my own (mental illness, queer parent). The Broadway adaptation was well done, but harder to fit in a satchel.
From Goodreads:
Distant and exacting, Bruce Bechdel was an English teacher and director of the town funeral home, which Alison and her family referred to as the Fun Home. It was not until college that Alison, who had recently come out as a lesbian, discovered that her father was also gay. A few weeks after this revelation, he was dead, leaving a legacy of mystery for his daughter to resolve.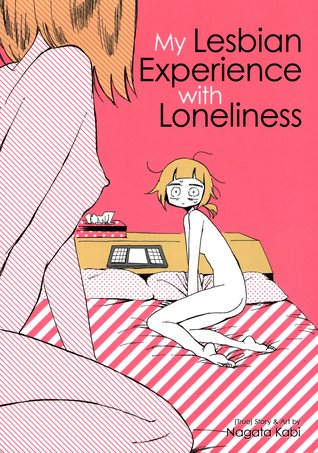 My Lesbian Experience with Loneliness by Kabi Nagata, Jocelyne Allen (Translator)
Nagata Kabi wrote and drew so beautifully about loneliness, depression, and parent-pleasing, that this book crosses from the personal to the universal.
From Goodreads:
My Lesbian Experience with Loneliness is an honest and heartfelt look at one young woman's exploration of her sexuality, mental well-being, and growing up in our modern age. Told using expressive artwork that invokes both laughter and tears, this moving and highly entertaining single volume depicts not only the artist's burgeoning sexuality, but many other personal aspects of her life that will resonate with readers.
For anyone who wants a good book that can also be shared with children: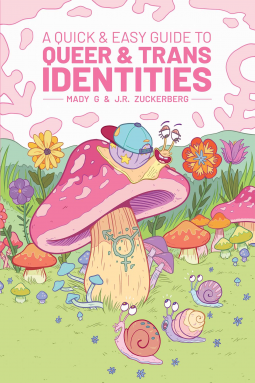 A Quick & Easy Guide to Queer & Trans Identities by J.R. Zuckerberg, Mady G
This is a quick and easy primer with a positive message of loving yourself and extra stars for discussing healthy relationships and signs of toxic relationships—things that apply to relationships and friendships across the board.
From Goodreads:
In this quick and easy guide to queer and trans identities, cartoonists Mady G and JR Zuckerberg guide you through the basics of the LGBT+ world! Covering essential topics like sexuality, gender identity, coming out, and navigating relationships, this guide explains the spectrum of human experience through informative comics, interviews, worksheets, and imaginative examples. A great starting point for anyone curious about queer and trans life, and helpful for those already on their own journeys!
My In-House Middle Grade Reader's Favorite Graphic Novels: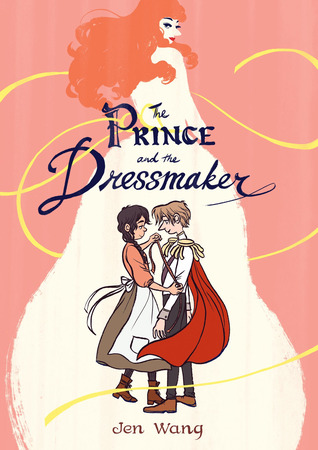 The Prince and the Dressmaker by Jen Wang
From Goodreads:
Prince Sebastian is looking for a bride―or rather, his parents are looking for one for him. Sebastian is too busy hiding his secret life from everyone. At night he puts on daring dresses and takes Paris by storm as the fabulous Lady Crystallia―the hottest fashion icon in the world capital of fashion!

Sebastian's secret weapon (and best friend) is the brilliant dressmaker Frances―one of only two people who know the truth: sometimes this boy wears dresses. But Frances dreams of greatness, and being someone's secret weapon means being a secret. Forever. How long can Frances defer her dreams to protect a friend? Jen Wang weaves an exuberantly romantic tale of identity, young love, art, and family. A fairy tale for any age, The Prince and the Dressmaker will steal your heart.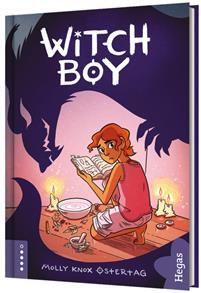 Witchboy by Molly Ostertag, Marie Helleday Ekwurtzel (Translator)
From Amazon (Goodreads description is not in English):
In thirteen-year-old Aster's family, all the girls are raised to be witches, while boys grow up to be shapeshifters. Anyone who dares cross those lines is exiled. Unfortunately for Aster, he still hasn't shifted . . . and he's still fascinated by witchery, no matter how forbidden it might be.

When a mysterious danger threatens the other boys, Aster knows he can help -- as a witch. It will take the encouragement of a new friend, the non-magical and non-conforming Charlie, to convince Aster to try practicing his skills. And it will require even more courage to save his family . . . and be truly himself.
Happy reading!